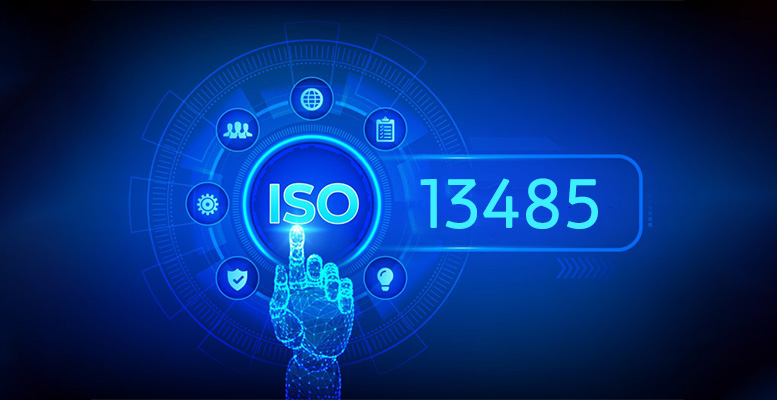 ISO 13485 is the standard for the quality assurance of medical devices, which provides comprehensive guidance across the value chain. It allows an organization to demonstrate commitment and ability to deliver devices that consistently meet regulatory standards.
ISO 13485: 2016 explicitly addresses how companies are implementing a management strategy that focuses on safe and effective products.
The new standard requires a higher degree of responsibility to be in the management's hands by setting out detailed guidelines to create a more reliable system of quality management (QMS).
ISO 13485 requires developers to look closely at every evaluation made during the process of design and development. This process includes diminishing waste during testing and development as well as bettering risk management.
ISO 13485: 2016 standard entails
Places the charge of regulatory requirements on management by documenting and managing a Quality Management System (QMS).
Implements control during manufacturing and testing to ensure product safety.
Requires complete record-keeping of the design process for data analysis.
Enhances communication by making documents comprehensive, systematized, and straightforward to read.
Ensures a focused risk management approach.
Increases cost-efficiency by early recognition of any design flaws and challenges
Standardizes how documentation occurs, specifically for implantable devices and sterile medical devices (such as implementing control of contaminants and creating health requirements, clothing, and personnel cleanliness requirements)
Diminishes any schedule delays and compromises in design.
Implements a QMS where each problem is imagined, planned for, and prevented.
Evaluates and validates any changes ahead of implementation.
Ensures that the design, production, and dispersal of the product are safe and effective.
How compliance with ISO 13485 can help organizations attain success
ISO 13485 shows that your company can be relied on by authorities, officials, and other key industry players to achieve quality standards at any time.
Working with a technology partner that has ISO 13485 certification helps you to:
Develop, produce, and prototype innovative products faster.
Achieve efficacy and cost-effectiveness without conceding quality.
Expedite FDA approvals and potentially beat market competitors.
Go forward with the ambitious projects confident in the quality regime.
Organizations that have complete accreditation in all phases of medical device commercialization truly ensure compliance. Anything less brings complexity, ambiguity, and a higher risk of adverse events that could end your business plans prematurely.
Having certified with 13485: 2016, Estuate commits to fulfill the essential requirements to prove its competence in product development from initial to end.
It also demonstrates its efficiency in management practices that actualize quality products and maintain a sustainable, satisfactory relationship with its customers.
If you're looking for an enterprise that offers the type of quality assurance that puts you in a state of ease as an investor or client, you can be confident that any company with a certification for ISO 13485: 2016 will be a right choice.