Estuate Receives ISO 13485:2016 Certification
BENGALURU, OCT 16, 2019  Estuate, a global IT solutions and consulting company announced today that they received ISO 13485:2016 certification for Medical Device software development. This ISO certification indicates that the company's quality management system meets the most current regulatory requirements specific to the medical device industry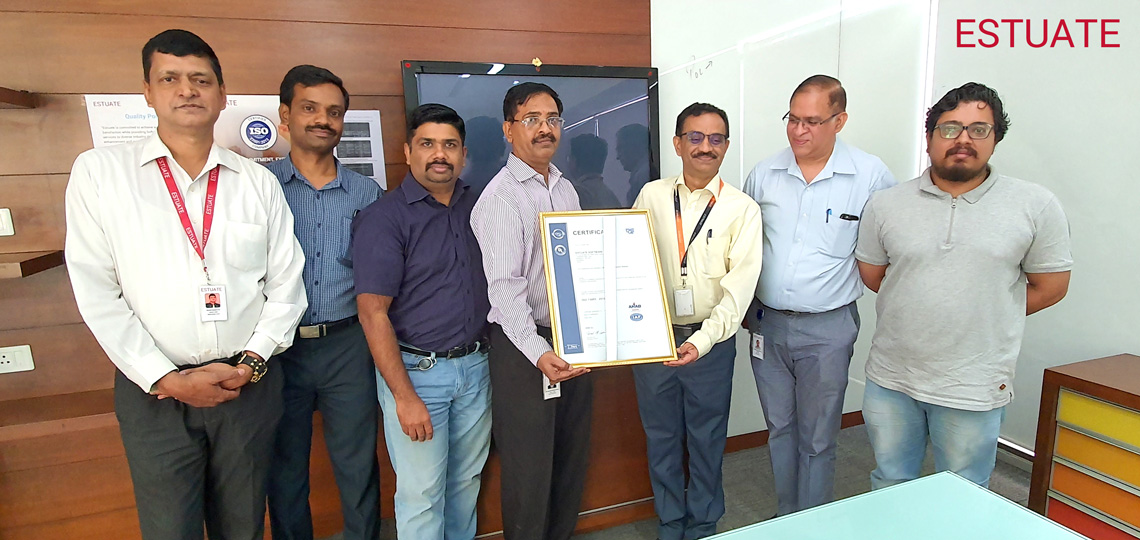 The ISO 13485:2016 is an internationally recognized quality standard, specifically applicable to the design, development and testing of medical software. "Estuate is proud to be part of very few companies who have ISO 13485 certification. While working on medical software projects, we recognize that there are real human lives impacted by our work, and we take it with the utmost seriousness. Now all our customers, including Medical software and life-sciences companies  know that they are in safe hands with Estuate" said Prakash Balebail, CEO and Founder of Estuate.
Nagaraj Kini, CTO & cofounder of Estuate  added "This certification represents an important milestone for our company and our valued customers. It also reflects our willingness to go the extra mile and meet the industry-specific quality standards of changing times."
About Estuate:
Estuate is an ISO certified software services company that helps businesses unlock their true potential in a digital world with innovative solutions. It is headquartered in Milpitas, CA and has development center in Bangalore. The company specializes in leading-edge technology areas such as:
Product Engineering & QA
Cloud Applications & Technology (Zuora,

 

Salesforce.com, Zendesk, AWS and Azure )
Digital Transformation and Analytics
Governance, Security, Risk and Compliance.
For more information, please visit www.estuate.com