Customer satisfaction is at the root of our service. That's why Estuate has invested in certifications to ensure that excellence is delivered consistently to reflect our commitment to serving our clients.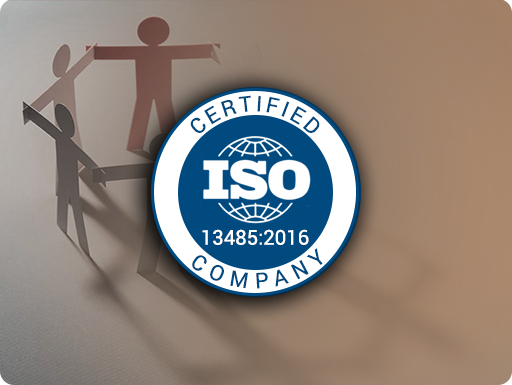 ISO 13485:2016 Certification
ISO 13485:2016: ISO 13485 is the standard for a Quality Management System ("QMS") for the design and manufacture of Medical Devices. This ISO certification indicates that the Estuate's quality management system meets the most current regulatory requirements specific to the medical device industry.
PCI-DSS Compliance Certification
The Payment Card Industry Data Security Standard (PCI-DSS) is the single global standard for cardholder data security established by five international payment card brands (VISA, MasterCard, JCB, AMEX, and Discover). We are the first Zuora ecosystem partner to receive this recognition. This underscores our already stringent security standards for protecting our customers' credit card data.
Western Regional Minority Supplier Development Council (WRMSDC) Certification
The Western Regional Minority Supplier Development Council (WRMSDC) certification is one of the most prestigious recognitions for minority businesses based in Northern California, Nevada, and Hawaii. This certification strengthens Estuate's position as a nationally-recognized minority business in the United States.
ISO 27001:2013 Certification
ISO 27001:2013: ISO 27001 is the international standard that is recognized globally for managing risks to the security of information you hold. ISO 27001 describes the internationally accepted model for managing information security management systems (ISMS). This certification confirms our commitment to security, best-in-class service delivery, and validates the trust of our clients.
Privacy Shield: The EU–U.S.
Privacy Shield is a framework for regulating transatlantic exchanges of personal data for commercial purposes between the European Union and the United States. This framework indicates that we adhere to the privacy shield principles and meet obligations to protect personal data.
SOC 2 Type 2 Certification
SOC 2 Type 2 compliance showcases the ability of an organization to demonstrate secure control systems, availability, data processing integrity, privacy, and confidentiality of customer data. This certificate signifies that Estuate's Service Controls have been audited and attested by the American Institute of CPAs.
Get in touch to know us better.