Automate your QA and Testing
processes with Estuate
Speed up your testing timelines and maintain the quality of your
software products with Estuate's QA and Test Automation solutions.
"We appreciate all the great work being done to ensure our systems are working flawlessly. Looking forward to our continued work together."

– Marc Urbaitel,
Software Development Manager
Customized QA and Test Automation solutions to meet your business needs
Estuate offers easy-to-use, reliable QA and Test Automation tools to help you meet your testing goals effectively.

Identification of your testing demands
Determining your testing requirements and designing a feasible test automation plan

Choice of QA/Test Automation Solution
Selecting an ideal solution for your business from a range of best-performing test automation tools


Automation Implementation
Successfully executing automated test cases for software products, web apps and mobile applications

Analysis and Reporting
Real-time analysis of testing performance with easy-to-use reporting tools


Training and Support
Automation training to your software development teams for future and continued support services
Estuate Automated Testing Framework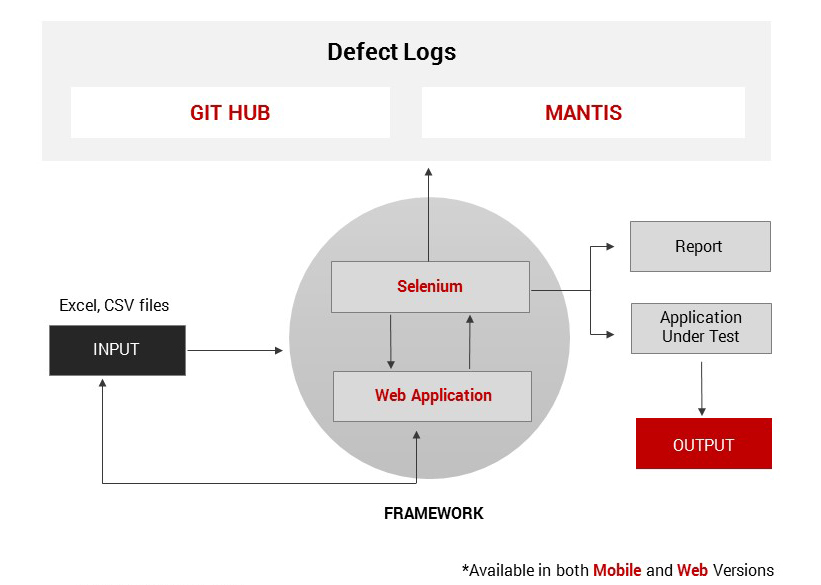 Script-less automation

Simple architecture

Easy test execution

Opensource Selenium as a platform

Multiple browser compatibility

User-friendly graphical results

Moovel automates regression test 

timelines by 50%

Estuate speeds up time-to-market by 15% at SmartFoam

Systech achieves 95% regression test automation
A small move can make a difference
Talk to our experts today.