Transform your IT services with cloud-based ITSM solutions
Estuate offers industry-leading, simple, reliable, and cost-effective intelligent ITSM solutions for your modern business. Our extensive range of ITSM services helps reshape your processes to improve productivity, run efficient service management operations, and gain data visibility.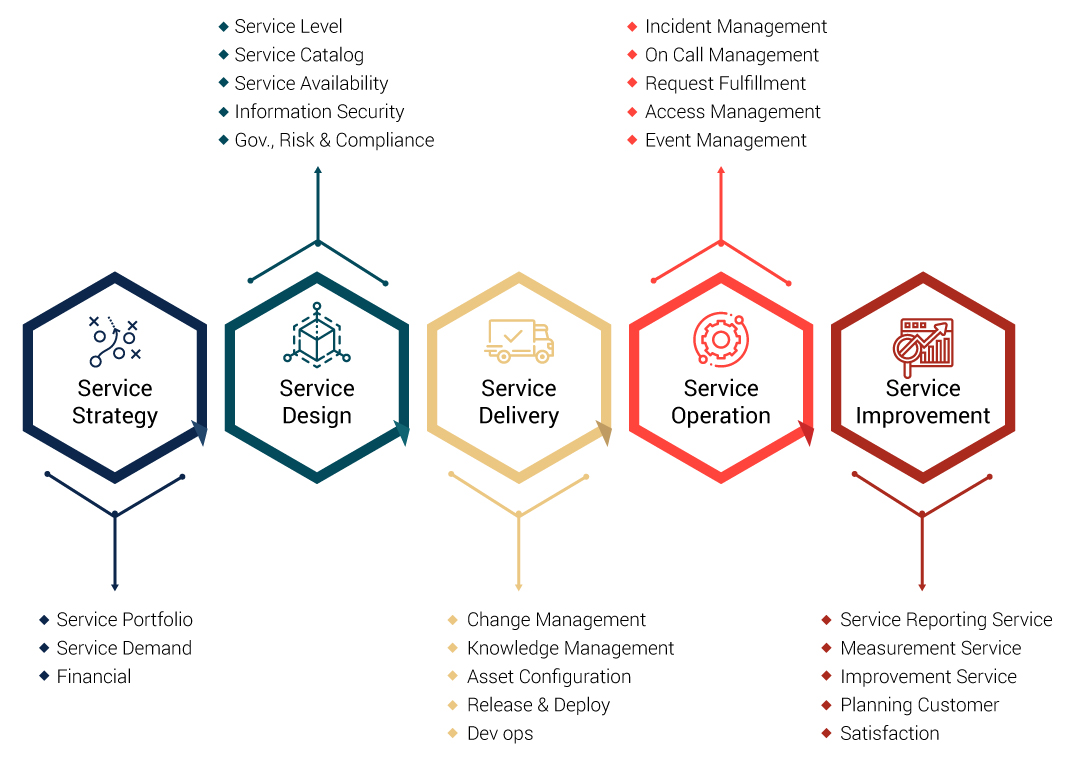 Best Zendesk centric IT Service Management (ITSM) Solution in the market
Estuate is Zendesk's preferred consulting, implementation, and integration partner that helps organizations to achieve customer and agent delight by offering solutions and professional services around the Zendesk ecosystem. The successful partnership has enabled flexible delivery models and innovative solutions to elevate service experiences to the next level.
ITIL Compliant
A complete ITSM solution that conforms to the ITIL framework. Allows you to focus on IT strategy and getting things done instead of worrying about compliance.
Enhanced User Productivity
A user-friendly interface with macro-driven templates provides an intuitive self-managing catalog of service that allows you to perform work within a single pane.
Cost-efficient
Lower Total Cost of Ownership (TCO). Leverages your existing investment and seamlessly integrates with the current stack to provide the best cost-efficient solution.
Rapid Time to Value
Quick solutions delivered in a short span that are easy to access and learn for users and IT agents. Maintain full momentum by ensuring enhanced customer experience.
One Solution Many Use-Cases
Renders a service management solution for any department that provides employee & customer service such as IT, Operations, HR, Facilities, Admin, Travel.
Cloud Ready
Cloud-based ITSM solution allows faster user enablement and a short time to deployment. Enables you to start small and scale up to any size irrespective of the organization size.
Secure
Software development and service deliveries are designed on stringent data protection and security policies. Helps you maintain control of privacy with strong access management.
Data-Rich
Connects the data from conversations across Omni-channels, and across the integrated systems to provide richer customer context that enables faster ticket resolution. Provides better customer and user experience.
Configuration Management Database (CMDB)
Built for the cloud, providing a single source of truth, gives you a clear view of your IT ecosystem to identify, manage, and verify all configuration items (CIs) in your environment. Easier to fit this tool seamlessly into your IT environment.
Open & Flexible
An open and flexible architecture built completely in the public cloud. With its open standards API, the ITSM solution enables you to build and integrate easily with 3rd party tools faster.
Best of Breed
The solution combines features from the best products that meet all of your ITSM business needs enabling businesses to quickly respond to the changes in the market.
Transform your IT service experience with innovative ITSM applications
Change Management
Enhance work performance while reducing the risks and costs of unplanned modifications. Expedite change management by automating standard updates with DevOps capabilities and streamline change advisory board (CAB) meetings with CAB Workbench.
End-User benefit
Better productivity due to less unforeseen changes.
Business benefit
Greater work pace, with complete governance around transition.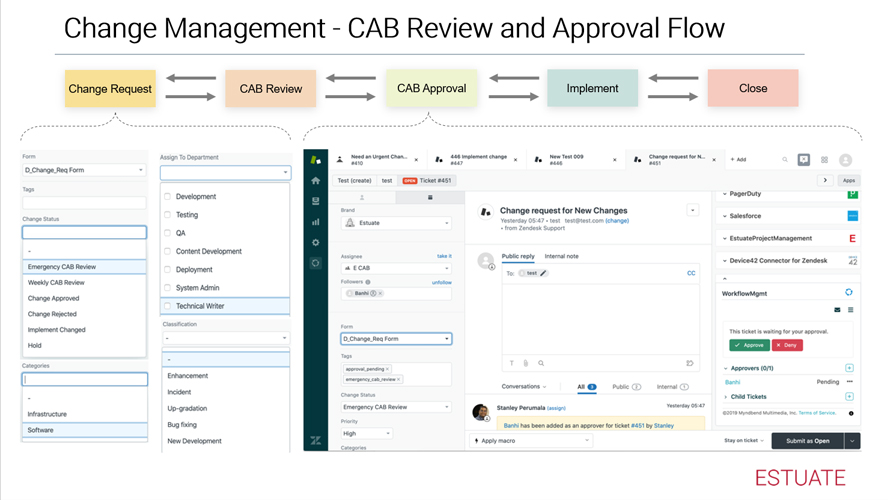 Governance, Risk, and Compliance
Improve business decisions by fostering a risk management culture and adherence to a cohesive data environment. Gain actionable information on high-risk regions, non-compliance, and vendor status through continuous monitoring and business continuity management to mitigate business disruption.
End-User benefit
Make better strategic decisions and manage risk with confidence.
Business benefit
Gain visibility in real-time, and improve efficiency.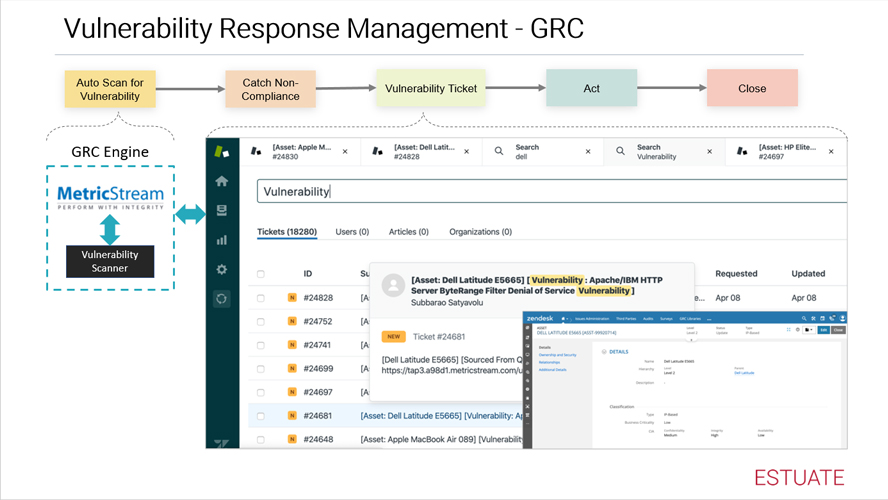 Contact us to find out how our ITSM software solutions meet your business needs.
Talk to our experts today.