Implement Incorta: Drive Business Data into Actionable Insights
Smart businesses need smart analytics. Introducing Incorta, an end-to-end, modern and lightning-fast business intelligence solution.
Make it big with Incorta big data analytics at Estuate
We leverage Incorta integration to help enterprises break down complex data sets into real-time business insights. Gain complete control of your data and make profitable business decisions with our Incorta analytics solutions.
Self-Service Analytics
With our advanced Incorta BI tools, we empower businesses to make insightful data-driven decisions. Now, gain actionable insights within days, not months.
Operational Reporting
Our real-time data analytics auto-generates comprehensive reports using Incorta implementation, so that your teams can focus on core routine activities. Quick query redressal at its best.
Seamless Data Migration
Our analytical expertise ensures seamless on-premise data migration to Incorta SaaS cloud. The migration process for legacy reports is equally coherent.
Data Configuration
We have 200+ data connectors in Incorta to directly access and analyze your data. The Estuate analytics work toward unified BI solutions built on a robust data hub.
Advanced Data Analytics
We implement Incorta in such a way that it is in line with the right data management platforms and methodologies, to optimize your business deliverables. At Estuate, unparalleled speed to market is a reality. Incorta also encompasses the analytical prowess of Tableau.
Big Data and Analytics Consultation
Our big data consulting activities encompass big data strategy, real-time data processing services, data platform management, and analytics solutions. We specialize in performing Incorta environment health checks and providing recommendations.
Data-Driven Dashboarding
Our Incorta data analytics swiftly integrates data from different sources and develops key performance metrics to help you make strategic business decisions.
Mobile Data Analytics Experience
Incorta implementation also empowers you with on-the-go data access and analytics via the Incorta Mobile application. From bookmarks and widgets to Face ID enhanced security, business decisions have never been faster.
Data Visualization in Augmented Reality
Using Incorta Mobile, data sets and dashboards can be viewed in augmented reality which makes for convenient and intuitive working on smaller screens.
Analytical Deployments
A robust SSO/LDAP integration and SMTP setup are some of our tangible BI & data analytics deployments.
Sustainable Data Efficiency
Our continual data monitoring allows for a quick alert mechanism in case of data incoherence. The refresh rate is automatically augmented.
CRISP-DM Incorta Implementation
Our Incorta implementation methodology is based on the CRISP-DM (Cross-Industry Standard Process for Data Mining) standard to search databases for patterns, trends, and correlations.
Accelerators in Visualization & Analytics
Architects & Senior Data Platform Engineers
Archiving Project Rollouts
Data Platforms, Analytics & ETL Projects
Experience a remarkable shift in business with our world-class Big Data Analytics Services
The Incorta engagement at Estuate is driven by BI experts empowered with best-in-class partner support. With a consistent Incorta implementation in place, we support our clients' journey from data-driven to insights-driven business models.
Gain Unique Insights with Certified Incorta Resources
Estuate's comprehensive on- and offshore certified Incorta resources help companies realize quantifiable business outcomes while dramatically reducing costs and speeding up data efficiency. Drive revenue growth and sustainable competitive advantage while we ensure security, quality, and regulatory compliance of data with the help of our powerful data analytics.
Optimize Operations with a Transparent Framework
Incorta integration helps you achieve End-to-End Analytics Solutions. Transparent sources, systems, and networks at Estuate ensure cohesive insight transformation that uncovers untapped revenue streams and accelerates crucial business decisions.
Become Fully Data-Driven with Estuate
Estuate works closely with Incorta product, engineering, and support teams. We leverage this coordination to inspire you to upgrade your data-based business model to the next level. From large-scale digital transformation projects to smaller sandbox business analytics initiatives, with our Incorta engagement, we empower all to become truly data-driven organizations.
Our Incorta Project Customers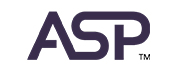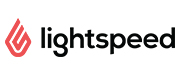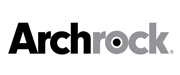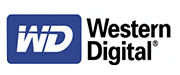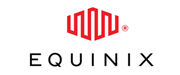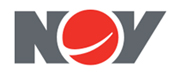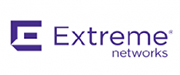 A small move can make a difference
Talk to our experts today.