Governance, Risk and
Compliance with MetricStream
Estuate offers proven GRC solutions by MetricStream and
combines digital technology and domain expertise to
strengthen your enterprise GRC.
Streamline your business with Estuate's end-to-end MetricStream offerings
Estuate offers comprehensive solutions in GRC powered by MetricStream, the market leader in enterprise GRC applications. We provide Full-stack Engineering solution and implement sustainable GRC practices by designing and integrating with client requirements.

End-to-end GRC Consulting 
Business evaluation
Tailored GRC consulting
Standard GRC framework

MetricStream Implementation
GRC Cloud and on premise implementation
Data management and seamless integration
GRC platform and version upgrade

Enterprise Risk Management
Enterprise risk assessment
24×7 monitoring and reporting
Automated risk management
Standard compliance program
Periodic audits and surveys
Reporting, metrics and business insights
With our digital transformation approach and deep-rooted industry and GRC expertise, we are the right-fit partner for a strategic GRC implementation.

MetricStream's leading global partner

Tailored solutions to meet all industry and business needs

End-to-end GRC approach – Addressing technology change

A blend of business domain and technology expertise

Rapid deployment approach

Faster time-to-value

Flexible engagement model

50+ highly skilled and trained global employees

Customer first approach of extreme service

Successful track record of delivering 100% success on all GRC initiatives
Partner Service Excellence Award Winner 2023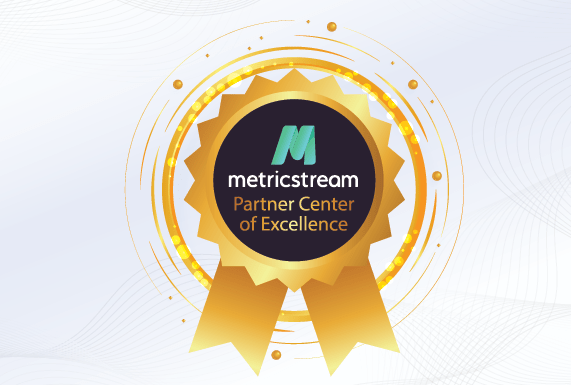 Estuate Wins MetricStream Partner Service Excellence Award 2023
June 23, 2023
Estuate receives 2023 Partner Center of Excellence award from MetricStream for exceptional GRC solutions. As a premier partner since 2015, we deliver top-notch services across industries.
A small move can make a difference
Talk to our experts today.