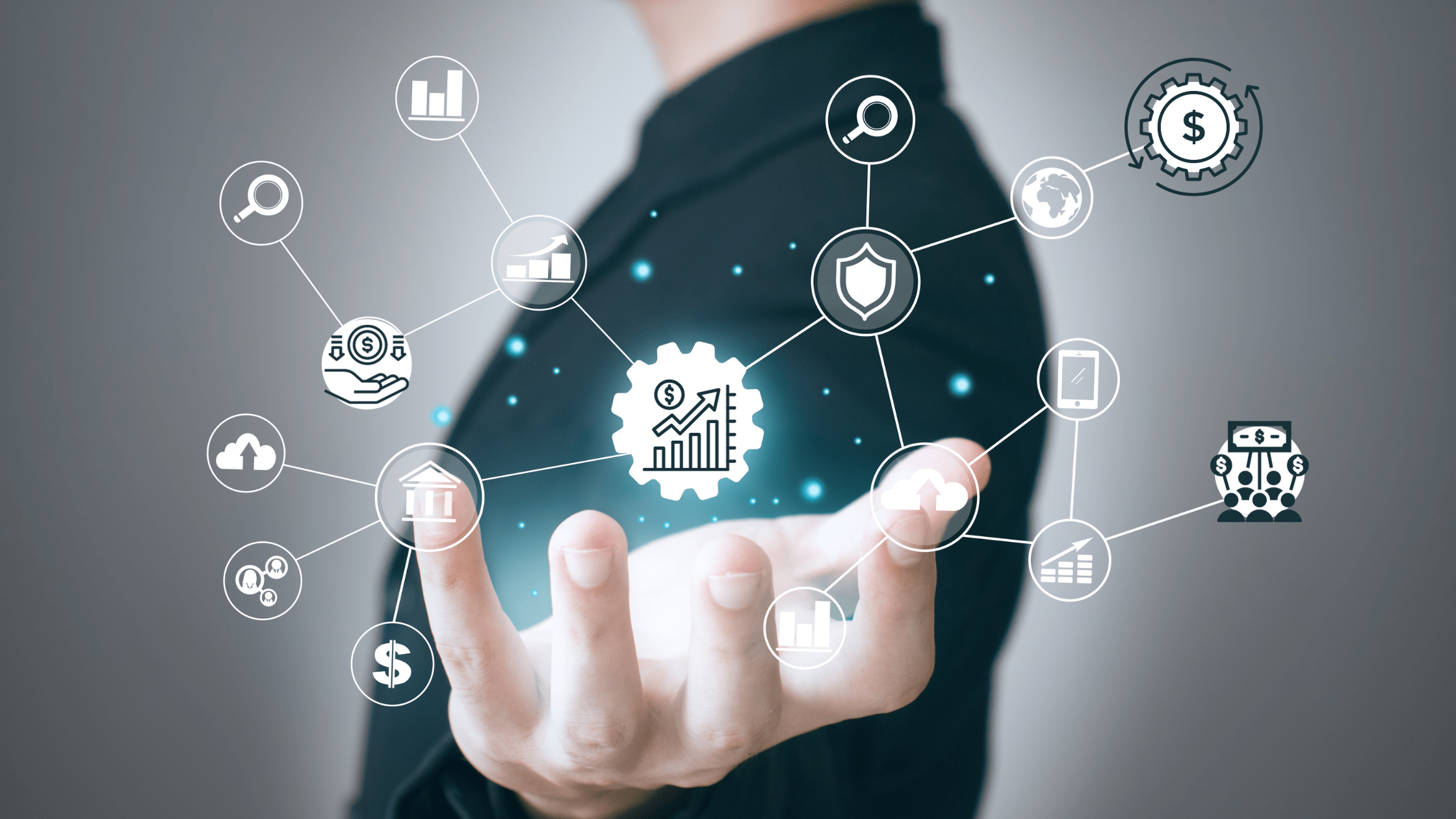 Picture this: It's the early 2000s, a time when businesses were intoxicated by the prospect of boundless growth and expansion. Yet, concealed behind the glittering facade of ambition, a tempest of chaos reigned. Like actors on separate stages, sales, marketing, and customer success teams operated in isolation, their scripts rarely crossed paths. It was a world where missed opportunities were as common as morning coffee, and inefficiencies were woven into the fabric of everyday operations.
But amidst this mayhem, a quiet revolution was brewing. Enter Revenue Operations or RevOps, a catalyst for transformation in the corporate world. RevOps was the unsung hero that recognized the need for unity in a disjointed landscape. It was a visionary force that harnessed the power of technology to reshape the very strategies that once seemed destined for failure.
This is the mesmerizing backdrop against which Revenue Operations embarked on its evolutionary journey. Join us as we delve into the captivating tale of its transformation, where unity triumphed over discord, technology reshaped strategies, and the customer took center stage. Let's take a closer look at how this revolution unfolded, setting the stage for a new era of business excellence.
The Origins of Revenue Operations
Let's journey back in time a bit further and dive into how Revenue Operations came to be. Back then, in the early 2000s, no one was throwing around terms like "RevOps" with enthusiasm. It was more like the Wild West of business, where each department operated like a lone cowboy, doing their thing without much regard for the bigger picture.
Sales and marketing teams were like neighbors living side by side but never really having that friendly chat over the fence. It was a world where everyone worked hard, but it often felt like they were pulling in opposite directions.
That's when Service-Level Agreements (SLAs) became a big deal. It was like a contract between these teams, a promise to work together and support each other's goals. Once tossed into a void, marketing-generated leads were handed off with care to the sales team, like passing the torch in a relay race.
This wasn't just about getting departments on the same page; it was about creating a symphony where each instrument played in harmony. It was a turning point when businesses realized they could achieve so much more when they worked together. And with that, the seeds of Revenue Operations were planted, setting the stage for a remarkable journey of evolution.
The Impact of Technology
Fast forward to the mid-2000s, and technology had begun its takeover. Customer Relationship Management (CRM) systems like Salesforce and HubSpot stepped into the scene. These digital workhorses didn't just keep track of customer data; they revolutionized RevOps by offering insights that were gold for revenue-minded folks.
These CRMs were like the trusted compass in the vast wilderness of customer data. They not only organized information but also revealed valuable patterns and trends. Sales teams suddenly had a clearer view of their leads, and marketing could tailor their campaigns with surgical precision.
Data analytics joined the party, giving businesses the power to make data-driven decisions. Suddenly, spreadsheets were not just rows and columns; they were treasure troves of insights waiting to be uncovered. This data-driven approach allowed RevOps to fine-tune their strategies, pinpoint bottlenecks in the sales funnel, and adapt swiftly to changing market dynamics. It was like having a crystal ball, but it revealed the present with remarkable clarity instead of predicting the future.
In this digital age, the pieces of the RevOps puzzle are coming together. Technology was not just a tool but the catalyst that transformed businesses from the inside out. The journey was far from over, and the best was yet to come as Revenue Operations continued to evolve in the face of an ever-changing business landscape.
The Customer-Centric Shift
In the late 2010s, a significant shift occurred. RevOps started singing a new tune – one centered around the customer. The game plan became all about understanding the customer's journey and tailoring strategies accordingly. Businesses began weaving a seamless experience from that first click on a website to the post-purchase thank-you note.
It was as if a spotlight had shifted onto the customer, and their needs, desires, and pain points took center stage. The business world realized that knowing your customer was not just a catchy phrase but the fundamental key to success. Customer personas and journey maps became essential tools in the RevOps arsenal, providing invaluable insights into what made customers tick and how they moved through the sales funnel.
Suddenly, it wasn't just about selling but nurturing relationships. Happy customers became loyal customers, and loyalty, as any business veteran knows, is the golden ticket to sustainable revenue. RevOps teams focused on customer satisfaction, post-purchase support, and feedback collection, transforming businesses from one-time transaction machines into hubs of ongoing value and trust.
In this new era, businesses were not just pushing products and services but building connections and delivering personalized experiences. They realized that customer-centricity wasn't a buzzword but the cornerstone of a thriving enterprise. The RevOps journey was evolving yet again, shaping a future where the customer's voice would resonate at the core of every decision and strategy.
Challenges and Adaptations
But let's not forget the bumps along the way. Adapting to these new technologies and mindsets wasn't always a walk in the park. There were hiccups, glitches, and the occasional resistance to change. Yet, the businesses that embraced the challenge, learned, and adapted were the ones that thrived.
One of the significant challenges was the cultural shift within organizations. Old habits die hard, and convincing teams to embrace new ways of working wasn't easy. Some employees clung to familiar, manual processes, while others were overwhelmed by the rapid pace of technological change. However, forward-thinking leaders recognized that fostering a culture of continuous learning and innovation was essential. They encouraged their teams to see these changes as opportunities for personal and professional growth.
Another hurdle was the need for seamless integration of various software and tools. While technology offered immense promise, it also posed the challenge of ensuring that all systems worked harmoniously. Businesses had to invest time and resources into integrating their CRM, automation, and analytics tools to create a unified ecosystem that facilitated a holistic approach to RevOps.
Additionally, data security and privacy became paramount concerns. With the increasing reliance on data for decision-making, businesses had to navigate a complex landscape of regulations and customer expectations. The RevOps teams needed to strike a delicate balance between data-driven insights and respecting privacy, ensuring that they built trust with their customers.
As we look back at the journey of Revenue Operations, we see a story of resilience, adaptability, and the enduring spirit of innovation. It's a testament to the fact that in a world of constant change, those who dare to evolve and embrace new possibilities are the ones who not only survive but thrive. The story of RevOps is far from over, and it continues to be a source of inspiration for businesses seeking to chart their path toward success in an ever-evolving landscape.
The Modern RevOps Framework
Today, RevOps isn't just a term; it's a well-defined framework. It's the playbook for aligning sales, marketing, and customer success under one roof. It's about using tech to streamline processes and putting the customer at the helm. The modern RevOps framework is the secret sauce for businesses aiming for sustained growth.
In today's fast-paced business landscape, where customer expectations continue to evolve, RevOps is the compass guiding companies toward success. It involves the alignment of departments and the seamless integration of cutting-edge technologies. Artificial intelligence, machine learning, and advanced analytics have joined the RevOps arsenal, providing unprecedented insights into customer behavior, trends, and predictions.
With these tools, businesses can make proactive decisions, anticipate customer needs, and deliver personalized experiences at scale. Marketing campaigns are no longer shot in the dark; they are finely tuned to resonate with the right audience at the right time.
Moreover, the modern RevOps framework is heavily data-driven. It relies on metrics, KPIs, and real-time dashboards to keep businesses on track and agile. Data has become the lifeblood of decision-making, empowering organizations to pivot swiftly in response to market changes and emerging opportunities.
RevOps is not just about maximizing revenue but optimizing the entire customer journey. From the initial point of contact to post-purchase interactions, the focus remains on delivering value, building trust, and fostering long-lasting customer relationships.
As we look to the future, RevOps is poised to continue evolving, incorporating emerging technologies and strategies to stay ahead of the curve. It's not merely a trend but a fundamental shift in how businesses operate and succeed. For those who have embraced RevOps, the journey is ongoing as they seek to unlock the full potential of this transformative framework and stay at the forefront of their respective industries.
Looking Ahead: The Future of Revenue Operations

As we look ahead, the RevOps journey isn't over. It's just beginning. Artificial Intelligence and machine learning are waiting in the wings to shake things up even more. These technologies promise to take personalization and predictive analytics to new heights. With AI, businesses can anticipate customer needs with astonishing accuracy, making recommendations and automating processes with a level of sophistication that was once the stuff of science fiction.
Buyer behaviors will continue to evolve as well. The digital landscape is in constant flux, and consumers are becoming increasingly discerning. To stay ahead, businesses must be open to change and eager to embrace the future. The companies that thrive will adapt to these shifts and actively drive innovation, setting new industry standards and reshaping customer expectations.
The RevOps journey is dynamic, marked by a continuous quest for excellence. It's a journey where staying static is not an option and the road ahead is filled with exciting possibilities. For businesses willing to embrace these changes and harness the power of technology, the future is bright, promising sustained growth, customer loyalty, and a legacy of success in the ever-evolving world of Revenue Operations.
So there you have it—a glimpse into the evolution of Revenue Operations. It's a story of transformation, breaking down barriers, and putting the customer at the heart of everything. In this ever-changing landscape, one thing is certain: RevOps isn't just a trend; it's the future of business.
Clari: An advanced AI platform that helps businesses manage revenue intelligently. Clari is more than just software; it's a practical tool to understand your customers better, fine-tune your operations, and increase your revenue. With Clari, you can predict customer needs, optimize sales and marketing strategies, and avoid missing revenue opportunities.
But it's not just about software; that's where Estuate steps in. We provide expert guidance to help you get the most out of Clari's AI platform. We ensure you have the right tools and the knowledge to use them effectively.
With Estuate's assistance, you can smoothly integrate Clari into your operations, ensuring you capture all possible revenue and maintain precision in your processes. We're not just advisors but your partners on the path to revenue success.
Your future success in revenue operations is just a message away. Let's make it happen together.