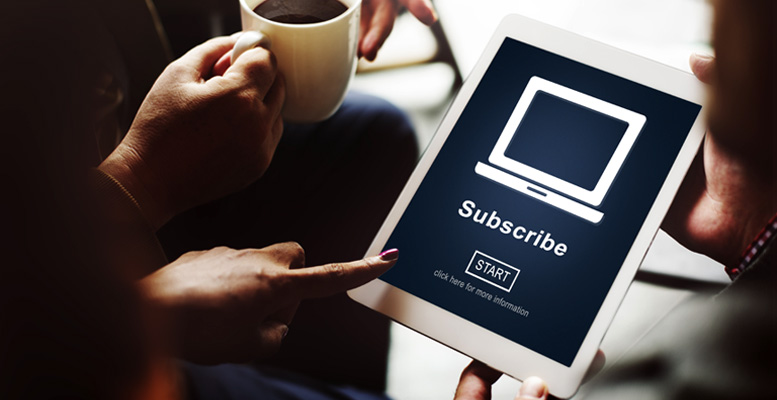 Managing subscriptions the old-school way in the modern world? Discover the multiple benefits of a modern subscription management platform.
The subscription economy is a constantly evolving space. Compared to the subscription models in the past, which were restricted to magazines, newspapers, utilities and telecommunication services, the number of subscription offerings has grown exponentially today.
The worldwide subscription market is growing at 200% annually. Technology has brought about a sea change in the way subscriptions are managed and recurring billings are monetized. More and more businesses are digitizing their subscription activities.
Have you been planning to modernize your subscription business as well? Here are 6 ways a modern subscription management platform will help you scale up your business performance.
Ecommerce Engagement
Now subscription businesses are entering the world of e-commerce through web-based subscription sites and mobile applications. Online stores allow businesses to generate more leads, offer products and services, engage customers, and introduce new product lines effectively. This trend of incorporating e-commerce features in subscription models results in a win-win situation for both business owners and customers.
Personalized Offerings
Technology has made subscription businesses highly flexible. Now you can offer weekly, monthly, or annual subscriptions for your products and services based on customer preferences. Also, it is much easier today to cancel, renew or upgrade subscriptions anytime. By automating subscription management, you don't have to worry about keeping a track of your customer's preferences or changes in plans. It results in higher customer satisfaction as well as simplicity in operations.
Faster Quote-to-Cash
Traditional subscription models involve lengthy and time-consuming processes to convert order to cash. Modern subscription management solutions automate your Quote-to-Cash process and eliminate the manual steps involved therein. It helps you manage orders and leverage workflows effectively, joining the dots from order to cash faster, eventually enabling faster revenue recognition.
Seamless Subscription Billing
New-age subscription models are designed to manage recurring billings effectively within a single platform. Automated subscription management helps you generate invoices, notify customers, deduct payments and customize subscriptions as required. Also, they allow you to manage a range of product categories and billing cycles effortlessly with end-to-end subscription management features.
Improved Payment Mechanisms
Gone are the days when you lost revenues because of failed payment mechanisms. Modern subscription platforms help you monetize your recurring billings and manage revenues effectively. Today, you can introduce multiple payment options and adopt more efficient payment gateways. You can also notify your customers immediately when a payment has failed and reprocess failed transactions in time.
Enhanced Analytics
Traditional subscription models lack a mechanism of tracking day-to-day operations and analyzing business performance. With the best practices in subscription management, you can generate custom reports, measure performance of individual product lines and improve decision making. With advanced analytics, you can channelize your marketing strategies and improve performance to achieve business goals efficiently.
Digitization is everywhere and the subscription economy is no exception. Your old-school subscription management platforms might not be competent enough to perform well under changing business scenarios. The key to survival in this era of digital transformation is to keep upgrading with time by adopting latest technologies and best practices in subscription management.