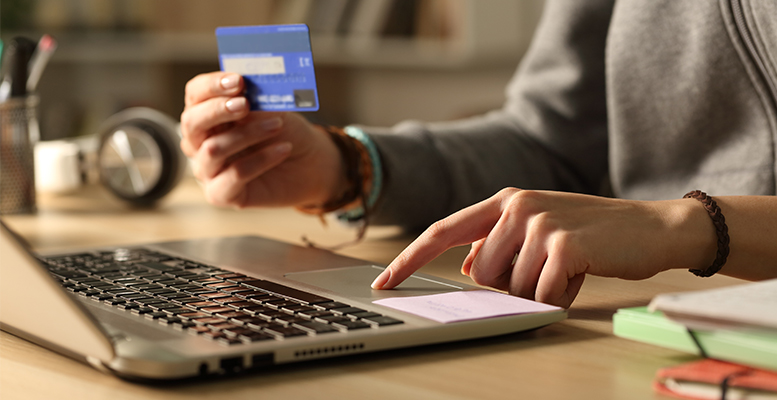 In the modern milieu, subscription business is the new gold rush. Thanks to the advent of a certain subscription economy, subscription billings and bookings have undergone revolutionary changes in recent times. Today, not only do customers have multiple service options to choose from, but businesses can also fall back on subscription revenue models for predictable and recurring revenue streams.
Let's take a real-world example.
Imagine a day in the life of a typical consumer, Bob. Bob starts his day by quickly scanning headlines on his subscription news app. He then proceeds to pay his weekly fee for online grocery delivery. Next, it would be time for scheduling the day's workout and meal plans on a health monitoring application. After this, he would dash for office on a subscription-based shuttle car.
No wonder, in today's age of digitization, subscription models are everywhere.
Dawn of the Subscription Economy
This term coined by enterprise software company Zuora aptly captures the essence in which conventional pay-per-product services are increasingly shifting toward subscription-based revenue models. The subscription economy has disrupted the traditional way of doing business by paying close attention to how the modern consumer buys. So from streaming to healthcare to SaaS industries and beyond, subscription billing business has become today's new normal.
And, digital technology has been its catalyst. Businesses can now swiftly process recurring payments without making colossal investments. In the wake of the subscription revenue model, exponential scale has become a reality. R&D is practically free; you just need to continually analyze the consumers' behavioral patterns. Such servitization makes your business customer-centric leading to better engagements and higher margins in the long-run. So there are good reasons why you should modernize your subscription business as the iron has never been hotter.
However on the flip side, this also means that there are multiple players in the field today – often for similar products/services – competing against each other for grabbing (and retaining) the user's attention.
In such a scenario, what can you possibly do to make your subscription business stand out?
Think Like Your Customer: Turn Users into Subscribers
The hallmark of a robust subscription revenue model lies in its value propositions. What would you like your existing and potential subscribers to think about your offerings?
The modern consumer is represented by a cohort of smart millennials. They continually compare experiences across the large number of monopolistic offerings. This behavior has in fact given rise to a class of 'serial switchers' – consumers who change brand preferences after a few bad interactions.
So to win the customer, you have to think like the customer. Read about these 7 great ways to sell subscription to millennials.
Consistency in the following areas can help in long-term retention:
Customer analytics – When consumers get used to agile and seamless subscriptions, they value them as a part of their daily lives. You need to fuse real-time data with AI and predictive analytics to keep on delivering up to the consumers' expectations.
Effective subscription management platforms can achieve this easily by maintaining a clean master data set procured by streamlining customer data with field telemetry, social intelligence, and real-time customer feedback.
Seamless experience – The subscription economy rides on the back of rich CX. Your software application needs to plug in a hassle-free CX – right from onboarding, adoption, retention, renewal, expansion to contextual recommendations.
According to Harvard Business Review, a new customer acquisition is 5-25% costlier than retaining an existing one. So it is important that you expand your subscription business not only extensively by getting new subscribers, but also intensively by caring for the existing ones, and for this, stellar customer service is key.
Sustainable pricing – Subscribers can stop sticking around if you offer the same bundle of services as your competitor but at a higher price. This often triggers the infamous race to the bottom, where competitors try to undercut each other in terms of price while forgetting about quality altogether.
The pricing must be profitable for you, but sustainable for your customers. The right assistance during your quote-2-cash process can help you in scaling up just right.
Cohesive KPIs – Effective customer management reflects in consistent KPIs. Opt for an enterprise solution that facilitates timely dashboards backed by product utilization, quality, and support metrics. Results must be easily interpretable for your technical and non-technical teams alike for measuring results across the value chain.
Similarly, it is also important that your dashboard is customized as per your business needs. For instance, support-side metrics can be customer effort, tickets, time-to-resolution, survey scores, service requests, etc. Product and business metrics should also be monitored.
Robust architecture – All subscription models that succeed have one thing in common: they are in constant touch with their customers. Outdated legacy processes can often create a roadblock between you and your target segment. A digital transformation in terms of upgrading to a modern operating environment can streamline your traditional information silos.
With a 360-degree view of real-time customer data, you would be empowered to address your customers' concerns firsthand – and even predict their next move. With time, you will be also able to pair up your customer success teams with your sales team to promote cross-selling.
Stay Ahead of the Curve with Zuora CoE
Zuora Founder & CEO, Tien Tzuo, coined the term 'Subscription Economy' back in 2007. He then went on to build a highly acclaimed subscription management platform that can power any form of subscription business and solve the respective subscription billing structure, no matter how complex. 
Grow your subscription business with a world-class subscription management and solution partner.
Estuate is Zuora's Most Trusted Implementation Partner
In the realm of subscription economy, we offer the following customized services to businesses:
Advisory consultation
Zuora implementation & integration
Subscription billing & operation supervision
Quote-2-cash management
Our technical know-how in and around the subscription market reflects in our consistent KPIs. We leverage our in-house Zuora certified consultants to drive insightful decisions for businesses.
380+ successful implementations
250+ person-years of experience
15+ innovative accelerators
Vast cross-industry expertise
Consistently high CSAT
So if you are looking to take your subscription business to the next level, we're right here to help.

What's your take on the subscription economy? Do you think it's here to stay?