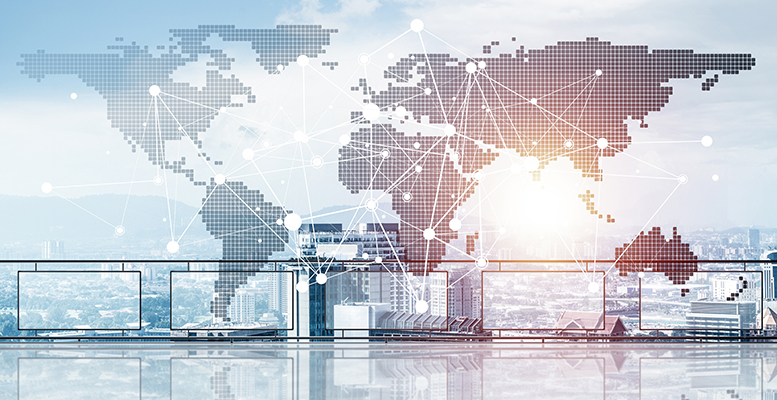 Modern technology trends are driving a new wave of digitization. Companies around the globe are moving on from traditional, mainframe technologies to faster and smarter new-age tech trends. 2018 was a remarkable year with some groundbreaking technology advancements. While Artificial Intelligence, Cloud and Internet of Things were the most popular digital transformation trends, other emerging technologies such as Blockchain and Machine Learning were widely adopted and explored globally.
It wouldn't be wrong if we said 2018 was just the beginning of a global digital transformation era. More rapid and large scale digitization is on the cards this year. According to a Gartner report, the worldwide IT spending is projected to grow by 3.2% in 2019, reaching $3.816 trillion. It is interesting to understand which technology trends are businesses most inclined towards. In this article, we have summed up the top 6 technology trends that are expected to drive worldwide digital transformation in 2019.
Smart Spaces
The Internet of Things is a sensational technology. Within just a short span of its emergence, the technology has captured global markets and there are as much as 17 billion connected devices in the world today. In 2019, you can only expect the IoT fever to go a notch higher, with smart spaces coming into picture.
A smart space is an environment in which humans and technology-enabled systems interact in increasingly open, connected, coordinated and intelligent ecosystems. It is all about furnishing physical spaces with connected devices, sensors and IoT-driven technology to create smarter and more efficient surroundings.
5G Mobile Technology
Mobility is an ever evolving technology that takes a generation leap every few years. Every new generation of mobile technology is faster, smarter and more intelligent than the previous one. The much awaited 5th generation mobile technology is all set to disrupt the world of telecommunications this year.
With innovations like wireless connectivity, extraordinary speed of nearly 1 GBps, powerful latency up to 1 millisecond and numerous other striking specifications, 5G technology is a total game changer, and 2019 is merely the beginning of a revolution in the world of telecommunication, gaming and mobile.
Ethical Digitization
Cybersecurity is a worldwide concern, and digitization at the cost of data privacy is not an acceptable thing. In early 2018, the European Union enforced the iconic GDPR law to protect the data privacy of EU citizens. It has inspired economies across the globes to strengthen their data privacy laws and influenced businesses to rethink the concept of digitization, making data privacy a prerequisite for all digital transformation initiatives.
In 2019 and the years to come, stronger worldwide data privacy laws will govern digital transformation and enterprises are likely to implement tougher and more effective data privacy measures.
Machine Learning
Machine Learning, AI and Natural Language Processing have just begun to influence business processes and customer interactions. These are technologies that enable machines to act, think and interact just like humans.
A survey conducted by O'Reilly indicates that 49% companies want to explore and deploy machine driven business practices in 2019. However, despite all the hype around AI and ML technologies, it is still a budding technology and has a long way to go.
Augmented Reality and Virtual Reality
Pokemon Go and PUBG became worldwide sensations because of the unique virtual experiences they offer to users. VR and AR technology trends have reshaped the gaming world already.
While Virtual Reality presents a way to enter a virtual world through devices and applications, Augmented Reality adds a virtual element to a physical environment that isn't actually there. In 2019, VR and AR technologies are all set to redefine several other industries such as training and learning, consumer entertainment and smart automobiles.
Augmented Analytics
In this Information Age, analytics is the real power. It allows enterprises to achieve business goals efficiently and make profitable decisions. Like all technologies, analytics is constantly evolving and setting innovative new trends.
According to Gartner, the future of big data lies in augmented analytics. Augmented Analytics utilizes data produced from digital business systems, such as financial software, HR automation and ERP practices and offers unique and hidden business insights above and beyond general analytics. Although Augmented Analytics is still in its early development stage, it is a promising technology trend and has immense scope for digital enterprises.
This rapid advancement in technology solutions is a blessing for businesses that wish to grow quickly and gain a competitive edge. While some have already started exploring and adopting these recent trends to stay on top of the competition, some are in consideration phase and some are still stuck with old school technology. Nevertheless, the fact remains that digital transformation is not a choice today, it is a business essential and the sooner you make a move, the better it is.