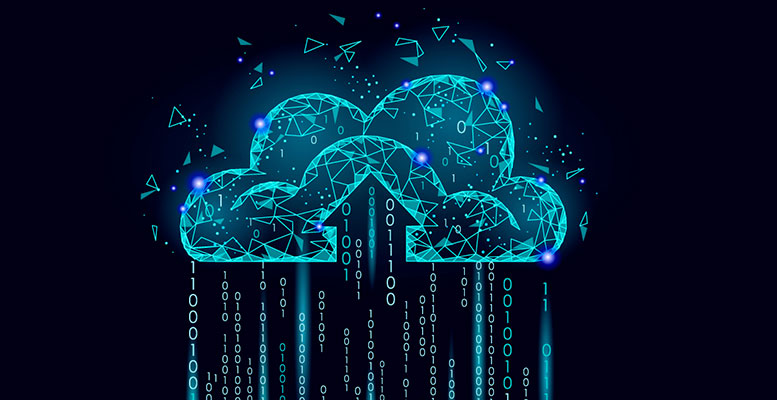 Cloud is more than just a buzzword today. This groundbreaking technology advancement that has revolutionized the traditional ways of running a business. It introduced us to a world where if you have a computer and internet, you could run any business successfully. Cloud offers a plethora of virtual services such as data storage, networking, business intelligence and analytics to help us carry out critical business operations conveniently over the internet.
Over the years, there has been a tremendous shift towards enterprises switching from mainframe technologies to Cloud-based business platforms. Cloud computing is an ever-evolving ecosystem. It is smart, flexible, economical and secure; all you need in the 21st century to grow and scale up your business.
A recent Gartner report predicts that worldwide public Cloud services market will grow by 17.3% in 2019 to a total of $206.2 billion, up from $175.8 billion in 2018. In this article, let's take a look at the top Cloud computing trends that are driving this growth.
Cloud Business Process as a Service
Business Process as a Service (BPaaS) is an emerging technology trend in the Cloud ecosystem. It is typically a modernized form of business process outsourcing that is carried out over the Cloud. The most popular BPaaS offerings include payroll solutions, advertising, marketing, HR functions and administration services.
Cloud vendors are now also offering tailored Cloud application services to help streamline business operations. Gartner predicts a rising demand for BPaaS packaged solutions and a revenue growth of 7.9%, to reach $50.3 billion in 2019.
Software as a Service
Gone are the days when you would have to purchase and install software on your local server. Today, it is possible to access and use sophisticated software solutions, such as ERP, CRM, Document Management, Quality Management etc. by simply renting them from a Cloud Service Provider.
SaaS is perhaps the most convenient and affordable way of deploying and managing software that you require for your business. It is also the largest segment of the Cloud market, with an expected revenue growth of 17.8%, about $85.1 billion this year.
Cloud Management and Security Services
Switching to the Cloud calls for a solid Cloud management system. Also, as more and more businesses continue to adopt the Cloud, the risks pertaining to data privacy and security tend to become more apparent.
Cloud Service Providers now offer holistic Cloud management and security services to ensure administrative control over private, hybrid and public Clouds as well as security of information, data, and applications hosted on the Cloud.
Integrated Infrastructure and Platform as a Service
Infrastructure as a Service and Platform as a Service are two major offerings of Cloud computing. While IaaS offers businesses with a virtual computing infrastructure that allows them to design, develop, test and deploy web applications, PaaS offers a range of middleware solutions such storage, networking, business intelligence and database management solutions.
Modern businesses prefer to have the best of both IaaS and PaaS in one integrated package. "Demand for integrated IaaS and PaaS offerings is driving the next wave of cloud infrastructure adoption," Sid Nag, research director at Gartner foretells.
In conclusion, businesses aiming for complete digital transformation know that the first step towards it is switching to the Cloud. Consequently, the demand for Cloud and Cloud-driven services has risen phenomenally, and it is only expected to go up in the years to come.