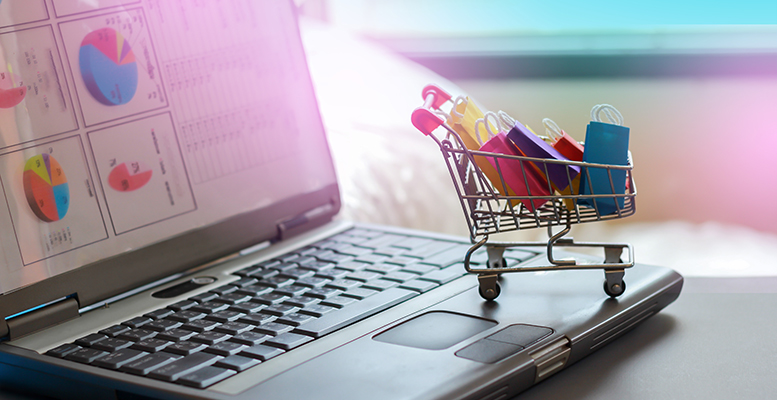 The retail industry today is uber competitive and ever evolving. Are you strategizing your retail business effectively?
The retail industry is huge, and it's only growing. The global retail market is expected to grow as big as 24.86 trillion dollars by the end of 2018. However, it's not only growing in size, it's also growing with technology. From traditional brick and mortar stores to lucrative e-commerce websites, the retail journey has been a complete makeover; a digital makeover!
There are multiple factors that have driven this retail transformation – growing consumer demands, cut-throat competition, the emergence of digitization, and changing industry regulations. In such a dynamic world, retailers need something extraordinary – a winning retail strategy; to stand out in the market and succeed continually. In this article, I've listed the most scalable strategies for smart retailing.
From retailing to e-tailing
E-commerce is probably the biggest revolution in the world of retail. It allows retailers to expand their businesses beyond geographies, enables round-the-clock trading and reduces the cost and efforts involved in the maintenance of a physical space.
Retail and e-commerce are like a match made in heaven. Businesses around the globe are now rethinking their traditional retail models and embracing the trends in e-commerce. Whether you're running a century old retail store, or a recent start up, e-tailing is a winning business move for all retailers.
Retail mobility
Mobility is everywhere, spreading across all industries and all businesses like wildfire. The number of smartphone users around the world is estimated to go up to 2.87 billion by 2020. This is the primary reason for businesses to adopt mobile technology.
From interactive consumer apps to mobile apps for internal communication, retailers are using mobile technologies to capture global markets, enhance customer engagement, manage daily retail operations and improve overall branding. Mobility is an inevitable change that every retail enterprise will have to implement at some point in future; the sooner the better.
Smart marketing
Times are changing, and marketing in retail has seen a massive transition. Today, marketers are using analytics and automation for impactful marketing. Behavioral analytics allows retail marketers to hit the right target market and offer personalized deals.
Many retailers are also implementing customer loyalty initiatives like discount, rebates and privilege based programs to retain and engage customers for a long time. Marketing is an ongoing activity and a critical aspect to retail success, and needs to be upgraded and reinvented with time to keep up with changing times.
Innovative customer engagement
The consumer rules retail. One of the biggest challenges retailers constantly face is engaging their customers effectively. With all the market competition and millions of alternatives available, customers tend to be picky with their sellers, and only expect the best experience.
Several innovative methods and disruptive technologies are emerging to help retailers improve customer engagement. Customer service automation, CRM tools and AI based chatbots and voicebots are being used to resolve customer issues, guide and help them through their retail journey and offer the best consumer experience.
Smart ERP
There's a lot more to retail than trading goods and catering to customer needs. Retailers need to manage their resources – people, processes, inventories, accounts, and data effectively. That's where Enterprise Resource Management comes to the picture.
Retailers are now adopting Cloud ERP solutions and Business Intelligence tools to manage retail data, inventories and accounts. It also helps them monitor business performance and channelize their human resources effectively. Retailers need the right mix of BI and ERP solutions to optimize retail activities efficiently.
The retail industry is fast moving and it calls for continuous strategizing. Retailers need a scalable strategy to stand out and prosper in the market. The scope for growth in retail is infinite. However, it is a greasy pole and success largely depends on how well you tackle challenges and adapt to change.