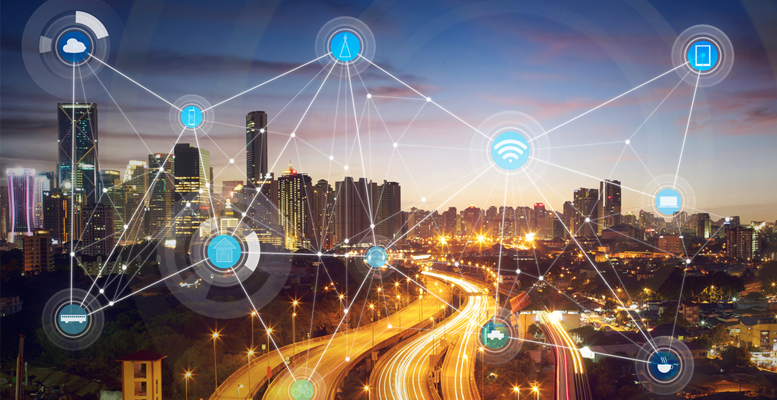 Internet of things is leading us to smarter lives. Here are 6 real-world IoT applications that are driving businesses crazy.
Technology is making devices come to life, and we are so loving the concept of Internet of Things (IoT). From hi-tech devices to smart appliances, it's crazy how IoT is leading us to a smarter lifestyle. A Statista study reveals that in 2015, there were about 15.4 billion connected devices.
This number is expected to grow to 30.7 billion in 2020, and 75.4 billion by 2025. It wouldn't be a surprise if in a few years we'd start calling it the Internet of Everything.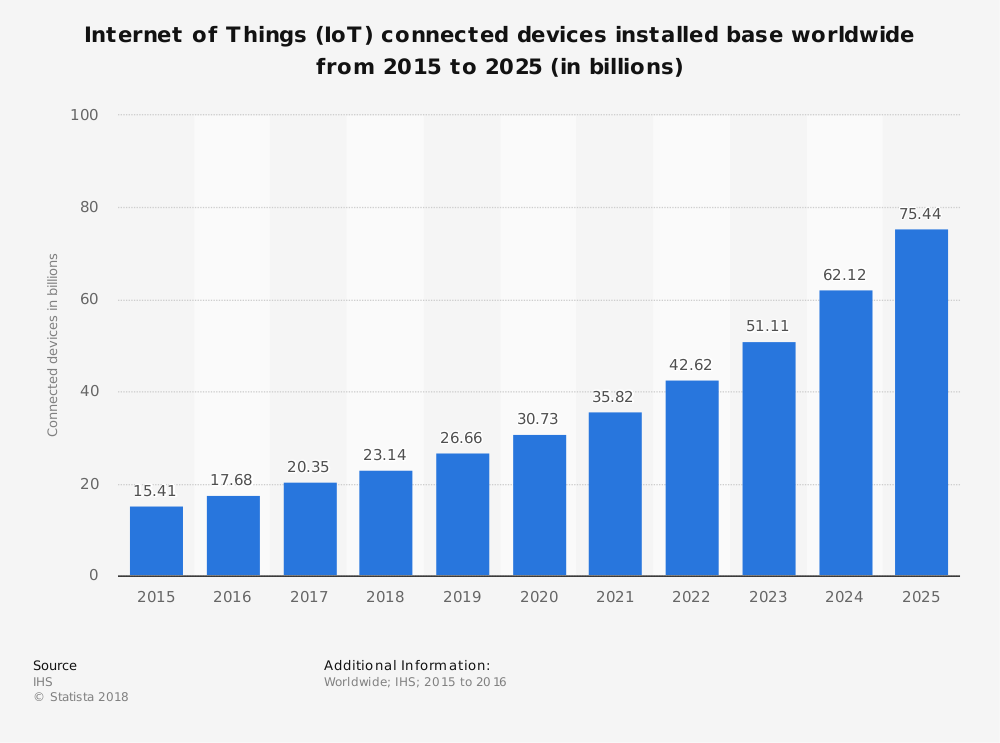 Just like any other disruptive phenomenon, the IoT market is only going to grow. It opens doors to limitless opportunities and industries are grabbing every possible chance to infuse IoT in their operations.
Check out the top 6 IoT applications that businesses are embracing with open arms.
Smart City Devices
Who doesn't want to live in a "Smart City"? IoT is transforming cities by connecting urban infrastructures with high performing technology. Parking guidance, traffic monitors, water leakage and waste management detectors are being installed to offer a hi-tech lifestyles to citizens, and manufacturing and IT businesses are leaving no stone unturned to build devices for smart cities. The United Nations estimates that nearly 60 percent of the world's population will live in smart cities by 2030.
Industrial IoT (IIoT)
Also known as Industrial Internet, the IIoT is rapidly becoming a widely accepted trend in the IT space. IIoT is substantially improving connectivity, efficiency, scalability, time savings, and cost savings for industrial organizations. It combines the smartest of devices, advanced analytics and Machine to Machine (M2M) communications to scale up IT operations. According to an IDC research, the estimated spending on IIoT will scale up to as much as $1.4 trillion by 2021.
eHealthcare
Technology is totally driving the healthcare industry. eHealth trends are reshaping the way healthcare is delivered and experienced globally. Wearable devices, fitness applications, connected inhalers and skin sensors are driving eHealthcare and there are immense possibilities that healthcare enterprises are constantly exploring. 73% of healthcare organizations are already using IoT for monitoring and maintenance of their operations.
Intelligent Logistics
Businesses are discovering the advantages of adopting intelligent logistics and IoT based supply management systems. IoT facilitates warehouse management, fleet management, and enables monitoring the status of assets, parcels, and people in real time throughout the value chain. Studies reveal that the logistics market will experience a 30% growth with IoT enablement.
Connected Automobiles
The consumer markets are prepared for the next big thing, connected cars and automobiles. IoT is bringing advanced features like connected vehicle sensors, fuel tracking, speed control and vehicle usage analytics for smart user experiences. Giants like BMW, Hyundai and Mahindra are making huge investments in IoT to deliver supreme travel experiences to their customers through smart cars and vehicles. About 94 million connected cars are expected to be manufactured and shipped by 2021.
Smart Retail
The retail industry has evolved with IoT technology by its side. From smart shelves to customer engagement applications, inventory management and automated packaging, retail enterprises are using IoT in all possible areas of their operations. 77 percent of retailers see that Internet of Things changes the customer experience and certainly IoT will be used even more widely by retail in the future.
Internet of Things is revolutionary and there are already more objects connected to the internet than people. The global IoT market is expected to grow from $157 billion in 2016 to $457 billion by 2020; which is no surprise at all. With time, it only gets bigger and better. IoT is soon going to be a necessity than a luxury. It's time businesses make a move towards IoT because this is certainly going to be an IoT era.
Sources:
Statista: Internet of Things (IoT) connected devices installed base worldwide from 2015 to 2025 (in billions)
Soapbox: Where connected cars and IoT are headed in the next five years
Forbes: 2017 Roundup of Internet of Things Forecasts