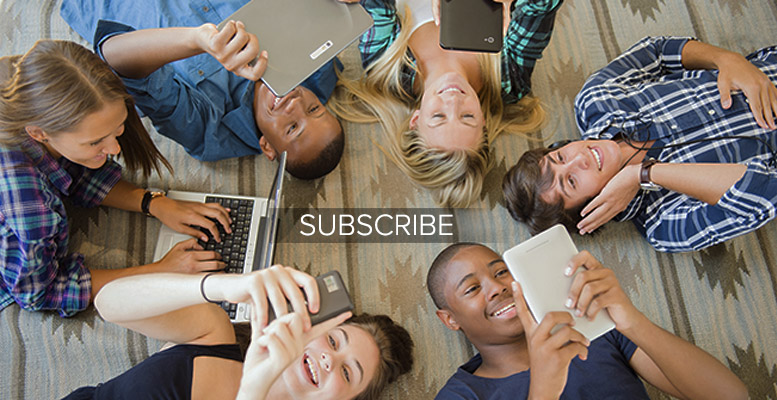 We live in a world where millennials form a major chunk of the consumer centric market. They're technologically savvy and financially smart.  They prefer access to ownership and crave for convenience. And that's why they're totally attracted to subscription models. Today, 92% millennials have active subscriptions.
As much as they love subscribing for stuff, they're not easy to please. With tons of similar products all around, attracting millennials to subscribe for you is a tough nut to crack. Moreover, with so many overwhelming alternatives, especially with ecommerce sites, it is difficult to ensure loyalty from a millennial for a long time. And, they come with extremely high expectations. They will not settle for anything ordinary. You have to be on your toes to keep them happy with your service.
However, bring value to the table, and they'll be your most loyal and long term customers. In this article, we'll discuss the 7 best ways to sell subscription to millennials.
1.     Offer value, not just a product or service
The consumer today is not impressed by what you're selling, but by how your product or service is going to benefit him. Bring out the value for money in your offerings. Design a customer avatar, your ideal target market and define how he can benefit with your subscription. The more benefits or solutions you can offer, the more irresistible it is to subscribe for you.
2. Build relationships instead of pitching for sale
Building relationships is the best strategy in closing successful, long term sales. It becomes more crucial in a subscription business, because you want your customers to stick around. Millennials are too smart to avoid sales pitches. So if you want them to subscribe and stay loyal to you, do not rush to close the sale. Instead, take time to build a connection and then make your move.
3.     Flexible pricing options
Millennials seek convenience everywhere. They want flexible pricing options, custom payment methods, multiple billing frequencies, and everything that suits their convenience. To satisfy the needs of the millennial generation, offer different price plans and convenient billing cycles. Companies like Netflix and Zipcar follow flexible pricing strategy to keep their customers satisfied.
4.     Smart advertising on social media
The youth today wakes up to social media and feeds on it. Social media platforms like Facebook, Twitter, Instagram are huge influencers. To boost your subscription business, you must have some social media presence. Smart and unique advertising on social media attracts a massive customer base, most of which are millennials.
5.     Easy renewals and updates
Today's generation is time poor. It's all about giving them an effortless experience while they sit back and enjoy your service. Make it easier for your customers to renew, update and upgrade to their subscriptions. You can go for a good subscription management software that will take care of all renewals, upgrades and cancellations effectively.
6.     Give away freebies
Give your millennial customers the privilege to use your products and services free of charge for a limited period. Let them try it before they buy it. If they love your product or service, there are thin chances that they would stop using it. Many businesses like Mailchimp and Amazon have significantly profited by adopting a freemium strategy.
7.     Focus on customer service
In a world where customers are flooded with alternatives for almost all services, the last thing you want to do is turn them off with poor customer support. Make sure your customer support team is capable of resolving customer complaints effectively, offer valuable suggestions and engage them in meaningful conversations. At the end of the day, the customer needs to be happy with you.
Millennial customers are intelligent, curious and cautious shoppers. They will only spend their time and money where they get the value they expect. Studies reveal that by 2020, the expected turnover from millennials is going to be over $2.4 trillion. Your subscription business can certainly soar high if you succeed in attracting millennial customers and continue to deliver excellent service in the long run.