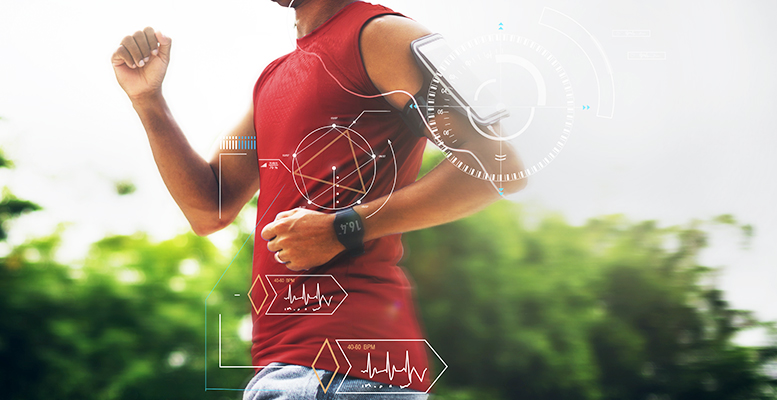 The Internet of Things is leaving footprints in all industries and businesses. Here's how the Healthcare industry is being reshaped with IoT.
We live in a world where watches tell more than just time and mobile phones do more than just calling. Internet of Things (IoT) is not just a buzzword; it is a revolutionary technology. The concept of IoT is beyond laptops and mobile phones.
It is a new wave of connectivity that brings daily objects to life using internet. IoT is impacting all walks of our lives, and gradually becoming an integral part of the urban lifestyle.
The breakthrough concept of IoT is spreading like wildfire and impacting all industries and businesses significantly. One key industry that is using IoT to its maximum advantage is healthcare. The global market for IoT in Healthcare alone was worth $20.25 billion in 2015 and is expected to reach $135.87 billion by 2025. Healthcare IoT, also known as Internet of Medical Things (IoMT) offers smart medical care, improves public health and saves millions of lives.
Here's how IoT is bringing about a smart medical revolution, transforming the healthcare industry phenomenally.
Remote Patient Monitoring
Remote Patient Monitoring or Telehealth is the practice of using technology to deliver healthcare to patients at a distance. Medical professionals are now making use of connected devices to monitor patient health remotely and act whenever required. It is also enabling patients to access healthcare from their places of comfort without having to visit in person. It is especially helpful providing proactive care to elderly patients and in case of critical medical conditions.
Real-time Location Tracking
The real time location system typically runs on location sensors attached to assets and people. Today, about 47% healthcare organizations use location based services in their daily operations. Doctors now track medical assets such as surgery equipment, medicines and apparatus with the help of sensors and access them immediately. Similarly, location tracking devices are also being used to track hospital staff in case of emergency.
eHealth Applications
Now accessing healthcare is easier than ever before with eHealth applications. Top healthcare organizations are designing mobile applications to enable round-the-clock communication with patients, promote fitness and healthcare awareness. Hospitals are also designing eHealth applications for internal communication between medical professionals and to administer day-to-day activities. The revenue from the global eHealth market is expected to be around $12K million in 2018.
Wearable Medical Devices
Wearable healthcare technology is gaining a lot of popularity worldwide among all age groups. The wearable medical devices market is expected to reach $14.41 billion by 2022 from $5.31 billion in 2016. There are literally hundreds of wearable medical devices and gadgets in the market that are promoting healthy lifestyle and fitness. Hospitals also use wearable technology to observe patient health status and improve patient care.
Virtual Health Assistants
Virtual Health Assistants are reshaping healthcare in several ways. A number of voice and chat based virtual assistants are being installed in healthcare organizations to help medical staff improve performance and enhance patient experience. These virtual assistants remind patients to take medicines on time, offer health advices, and also train them to follow treatment procedures. They also assist medical professionals with routine tasks.
IoT has introduced the healthcare industry to a smart world; and this is just the start. Almost 60% of the global healthcare enterprises have already introduced some connected services. Internet of Things (IoT) is soon going to become Internet of Everything (IoE), impacting all industries, all businesses and all aspects of human life in multiple ways. It has just begun to seep in the healthcare industry and the potential for the growth of IoT enabled services in healthcare is endless.