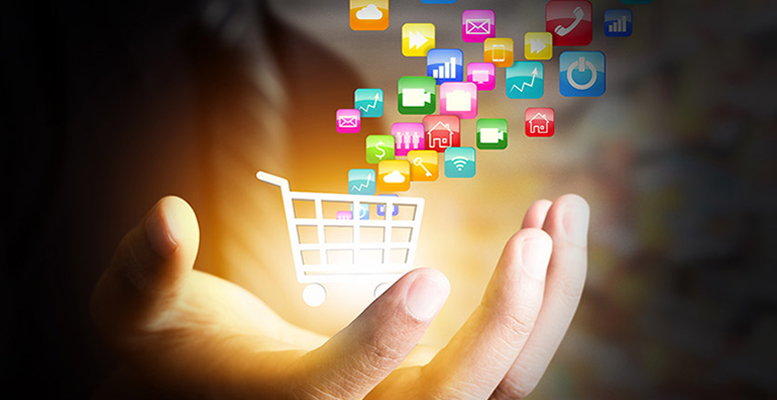 Innovative technology opens doors to endless opportunities for retailers. Here are the top five technology trends that are hugely influencing the world of retail.
Change is the only constant in the world of business today. The new wave of technology is rising at a phenomenal rate, and businesses have no other option but to adapt and grow with technology. Like all other businesses and industry spaces, the retail industry is highly influenced by the latest innovations in the tech world.
Technologies like Artificial Intelligence, Internet of Things, and Robotic Automation are digitizing the retail industry to its core. Here are five major technology trends that are running the retail industry worldwide.
E-Commerce Engagement
There has been a significant shift towards e-commerce markets over the past decade. The worldwide e-commerce market is expected to grow by 56% from 2015-2022. Consumers are widely accepting e-commerce platforms for retail transactions. This has driven retail enterprises to look for ways to expand their businesses online. E-commerce allows retailers to reach a wider customer base and generate revenues from untapped markets. It is also a great way to engage customers effectively, while enhancing their brand image.
Retail Analytics
With the emergence of big data, analytics has begun to play a major role in influencing retail operations. Retail analytics covers diverse retail activities and allows businesses to make well informed decisions. The scope for retail analytics is expected to double from 2016-2020, with a global spending of over $7 billion. Retailers are using analytics to monitor customer behavior, predict market trends, manage inventories and measure performance.
Smart Logistics
Managing logistics is a primary activity in the retail value chain. Managing the movement and distribution of retail goods effectively leads to significant time and cost optimization. Technology advancements like IoT, AI and Business Intelligence are now redefining retail logistics. Retailers are using IoT and BI tools to track shipment of products, their movement from source to destination and their location in real time. This in turn ensures timely procurement of goods and reduction in theft or loss in transit.
Retail Mobility
This is the era of smartphones and hand-held devices. Businesses worldwide are going mobile-first and finding ways to engage consumers effectively through mobility. Mobile technology is spreading widely due to the speed and convenience it offers; to both customers and businesses. Retailers are widely using mobility to attract leads, offer personalized deals and enrich customer experience. Many retailers are also adopting enterprise mobility, optimizing their workflows and enhancing productivities using mobile technology.
Supply Chain Management
Supply chain management is a key aspect to efficient retail management. It includes a wide range of activities including retail planning, procurement, transportation, inventory management and day-to-day retail operations. Retailers are now moving to Cloud-based platforms and automated ERP solutions to attain end-to-end supply chain management. SCM drives functional efficiencies, improve business performance and gain competitive edge.
Enterprises are adopting latest technology trends and digitizing their operations to catch up with the rising competition levels. Sooner or later, digital transformation will become a must for all retail businesses, small or big. Technology keeps evolving, and the best strategy to survive and grow in today's dynamic world is to keep up with it.