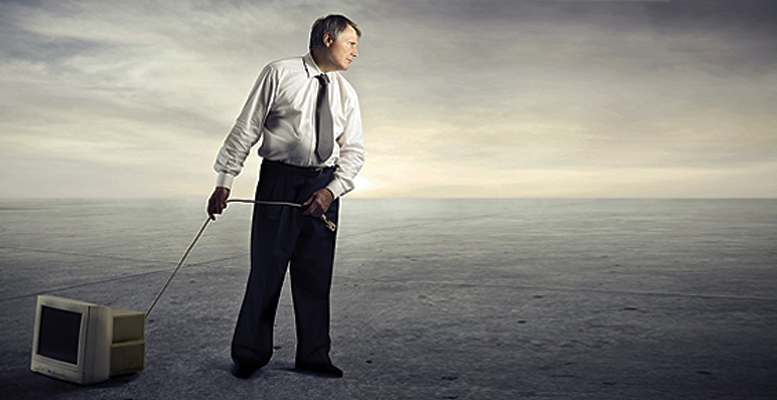 Have you been carrying on with your old-school systems for too long? Here's why you need to modernize your enterprise soon.
Digital transformation is at its peak and it's becoming more of a necessity than an initiative for all digital enterprises. As much as businesses want to transform digitally and embrace latest technology, it's not a perfect world.
Almost all businesses carry decades-old legacy systems and disposing off the old school hardware and software can be an overwhelming process.
CIOs often face a dilemma between retaining legacy technology and bringing in latest technology to their enterprise. The question is how far can you take your legacy technology in this competitive, rapidly evolving IT space? If you too are torn between continuing with your aging technology and modernizing your enterprise, here's why legacy systems are no good for your enterprise anymore.
Legacy systems are slow and complex
Businesses running on legacy technology know how frustrating it is when it takes forever to load data in an application, hours to perform simple tasks and ages to generate reports. Regardless of how trustworthy these legacy applications are, they're not as fast and agile as modern technologies. Moreover, they come with complex structures and manual intervention. With changing times, businesses need to speed up their operations and depending on legacy systems will only cause performance hiccups.
Maintaining legacy systems is a costly affair
CIOs believe that migrating to new technology could be an expensive deal, and hence it's better to continue with the aging systems. Let's break the myth here. The truth is, maintaining ancient applications involves greater costs as opposed to replacing them.  On average, organizations spend from 60 to 85 percent of their IT budgets maintaining bulky hardware devices, staff training, vendor payments and support costs. So, if you're thinking you aren't yet prepared to spend on technology migration, you probably are already spending more than that on maintaining your legacy systems.
They're incompatible with modern technology
In the modern business world, staying stagnant is not an option. Most mainframe applications are not compatible with new-age tools and software. This lack of flexibility restricts enterprises from being able to catch up with changing times and utilize latest market capabilities. This is a huge setback in terms of customer satisfaction and revenue management. Sticking to rigid legacy systems that fail to integrate with modern technology will put you much behind your competitors in the market.
Cybersecurity threats
Another myth associated with legacy systems is that they're more immune to cybersecurity breaches compared to modern systems. While modern systems may be more vulnerable to security threats, it does not mean legacy systems are completely safe. Most businesses use mainframe systems for decades and they obviously carry huge sets of historical data, which could be exposed to malicious attacks at any given point in time. In fact, the older your legacy systems, the more they're vulnerable to malware and security attacks.
Legacy systems do not support mobility
Your customers no longer depend on a desktop to access the internet. They use mobiles, smartphones and tablets to browse products, carry transactions and stay updated. As the need for mobile enablement grows for businesses, it is also imperative that the technology you use supports mobile engagement. Most legacy frameworks do not integrate with mobile technology, hindering mobile enablement for digital enterprises. If you want to catch up with your customers through mobile technology, you must consider migrating to a more modern and mobile platform.
Legacy systems were a thing back then. But today, a new wave of technology has taken over, and enterprises need to keep up with the changing times if they aspire to succeed. While technology modernization could be a very daunting decision to make, it is important to consider the pros and cons of continuing with mainframe systems. The wise option is to keep the ones that are still delivering business benefits, and replace the ones that are not.