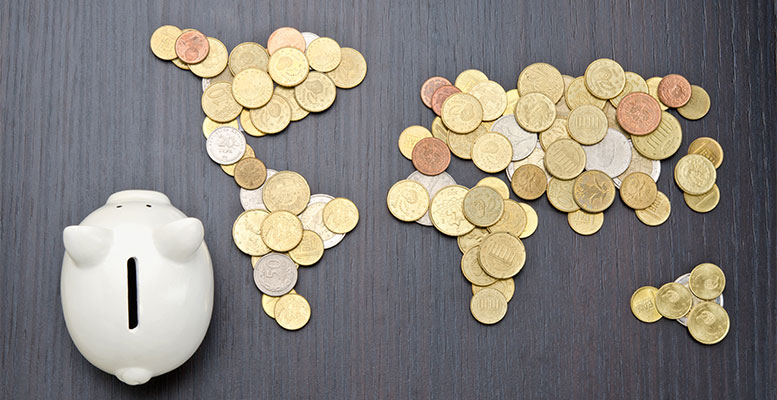 Technology largely influences business operations and drives market competition in today's digital world. As enterprises realize the need to transform digitally for survival and growth their overall investment in technology surges substantially. From managing enterprise operations to enhancing customer relations and maintaining data security, the demand for IT services is constantly increasing.
Gartner analysts forecasted 2018 to be a milestone year with worldwide IT spending to reach $3.7 trillion, nearly double the growth seen in 2017. It is the highest annual growth rate of 6.2% that Gartner has predicted since 2007. With that said, it is interesting to understand where exactly enterprises are spending and which technology trends are fueling these investments.
Data Center Systems
Big data is growing bigger by the day. No matter how big or small a business is, it generates tremendous amounts information. This big data is a vital asset and all businesses need an effective plan to deal with such voluminous data.
The need for efficient data management systems is urging businesses across industries to invest in new-age data centers, networked computers and storage solutions to organize, process, store and disseminate large amounts of data in a systematic way. Gartner predicts an overall increase of 2.6% in global IT infrastructure spending, including a noticeable inclination towards hybrid data centers.
Enterprise Software Solutions
More and more businesses are now adopting enterprise software solutions and business productivity tools. Enterprise software applications bring efficiency by automating and streamlining core business activities such as business intelligence, enterprise resource planning, customer relationship management, supply chain management, project management, accounting, billings and more.
The overall spending on enterprise software is expected to reach $391 billion by the end of 2018, a projected growth rate of 10.5%. These figures indicate that businesses are leveraging technology to enhance business performance and the spending on enterprise software is likely to rise at a similar rate in the years to come.
End-User Devices
Smartphones are getting smarter and end-user devices are being improvised with each day with features such as biometric identification, machine learning and AI capabilities. Despite the growing prices of mobile phones, tablets and laptops, the worldwide demand of technology devices is projected to reach $706 billion, a big jump of 6.6% from 2017.
The traditional PC market however, is expected to decline by 3.9%. The demand for end-user devices is largely impacted by several other factors like socio-economic conditions of a region.
IT Services
The emergence of Cloud computing and technology as a service have transformed the IT services market to a great extent. A significant growth of 6.2% is expected in worldwide spending on IT services, including a momentous shift towards Cloud-based platforms, Infrastructure as a Service (IaaS), Integrated Platform as a Service (IPaaS) and other application based IT services.
"The IT buying landscape is changing: Digital business transformation is an effort to create connected, platforms and new industry revenue streams," says Mr. John-David Lovelock, research Vice President at Gartner.
Communication Services
The communication industry is a huge market comprising of telecommunications, entertainment, media, and Internet/Web services. The global communication services market is expected to grow by 3.2% by this year end, maintaining a rather steady growth rate.
Geographical and regional factors cause a major impact on the demand for telecommunication services. Countries in Asia Pacific and South America are projected to drive the maximum growth in the market in the coming future.
The pace with which new technologies are emerging and taking over the IT landscape is phenomenal. These statistics and forecasts clearly indicate that a worldwide digital transformation is on its way. If 2018 is the year of rapid growth in IT spending, it is just the start and there's a long way to go.