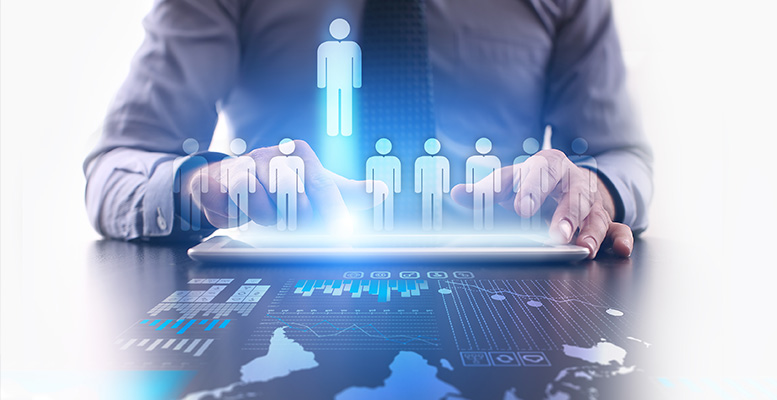 Outsourcing can have a lot of advantages, such as giving a company access to expertise outside of their system and reducing expenses. Some companies worry that outsourcing can mean losing control over certain operations and the probable effect it could have on internal processes, communication, productivity and/or responsiveness, or customer satisfaction.
If working with a reliable partner, IT outsourcing can reduce financial or staffing strain on a company, move the business forward, and team leaders can still maintain control over projects.
Why and what do companies outsource?
Large-scale software development and upgrade projects can seem intimidating, particularly with all the tasks internal IT teams must accomplish on a regular basis. Moving from legacy systems to new infrastructure, for example, presents challenges due to a large number of different programming languages used across the enterprise. However, even seemingly simple IT project implementation can become complex and costly without the appropriate expertise.
A recent example of this problem comes from a study that found cloud migrations are more expensive than many businesses first realize. This is largely due to vendor hype, as cloud providers under exaggerate the number of architecture and infrastructure changes required to orchestrate a cloud migration. Furthermore, the issue of surprising complexity can cause problems in many other areas of IT. This has led many companies to utilize software outsourcing services to ensure their projects can be completed efficiently.
Software services: Choosing the right partner
There are many advantages to working with a software services provider such as Estuate. For instance, IT partners typically have a wide breadth of experience in implementing software for numerous businesses. This not only gives these teams a more robust understanding of leading development languages and coding best practices but how to apply them in different business scenarios.
While outsourcing lifts much of the burden off internal IT teams, it's important for businesses to maintain control over their IT projects. There is a high cost associated with choosing the wrong software services partner. Projects may be delayed, software functionality may be missing and the project could still go over budget if businesses are not careful in the vetting process. It is also essential for customers to maintain visibility over their projects to ensure the final deliverable meets expectations across the board. The news source listed several key elements to keeping control of IT project implementation when outsourcing:
Create a list of precise requirements
Ensure the vendor tracks and documents all software changes
Validate progress with data
Test the software before a large-scale release
Acquire access to the source code
Companies should work closely with software services providers from beginning to end. In the early planning stages, the organization's own IT team can play a crucial role in understanding the vendor's approach and whether that is the best option for the business. During the development phase, business stakeholders can be involved by identifying core features they need to complete their tasks to ensure that the final product meets their needs.
Estuate's extreme service approach
Estuate's team understands the importance of working closely with customers – not only to ensure client confidence but to deliver service that precisely meets each company's unique needs. Whether they're looking for a complete overhaul of their legacy software or an E-Business Suite implementation, Estuate's clients will maintain control and visibility over their projects.
Estuate begins with a thorough analysis of existing IT systems and the creation of a project roadmap that clearly outlines the team's planned approach. This allows clients to offer feedback or simply approve the method that has been outlined. Once an appropriate plan has been created, Estuate follows a multi-faceted process that ensures the final product will deliver the expected value:
Execution of a proof of concept to show clients tangible results
Incorporation of continuous feedback as per agile development philosophy to meet user needs
Creation of detail design documentation that identifies business process and technical specifications
Coding and testing of all applications and features
Robust documentation of the application design and source code
A large-scale IT project does not have to be an overwhelming task, as selecting a reliable software services partner can effectively expand a company's competence without introducing new risks.