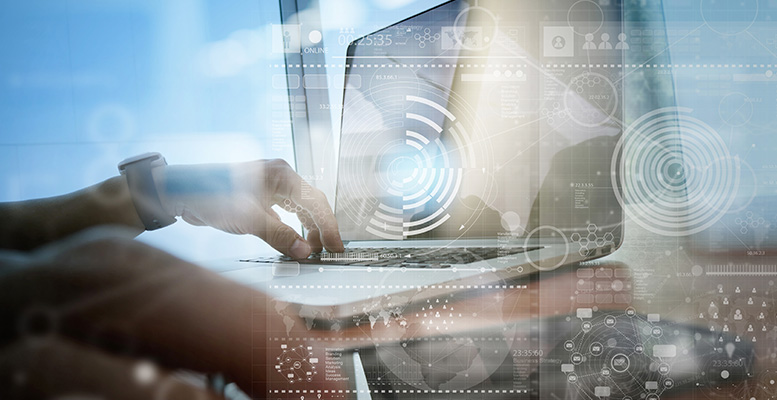 Advancements in technology often lead to impactful changes in the business world. We're now in a digital era, where all modern businesses, irrespective of their nature, size and industry depend on technology in some form or the other. The technology needs of a business could be as basic as having a computer network with high speed internet access or something as complex as Cloud-based data servers or automated cyber security or even customer service chat bots.
For most businesses, especially the ones that are not typically IT-driven, it is not that easy to exercise an in-house IT department that can meet changing technology needs. It is therefore, a good idea to hire a professional IT service provider who can cater to your technology needs proficiently while letting you focus on your primary business goals. Professional IT service providers also help manage the networks, users, services, and devices, allowing you to carry out your business operations seamlessly.
However, with plenty of IT vendors in the market with diverse specializations and numerous offerings, it could be a challenge to select the most ideal IT service partner for your business. In this article, we have compiled the key factors to consider before you pick the right IT service provider.
Technical Expertise
First things first, make a detailed list of all the IT services and support that your business needs and begin your hunt by shortlisting vendors who have proven technical expertise around those areas. A professional IT service provider will have the hardware and software skills, technology certifications and enough technical staff who can cater to your IT needs. You can do this by browsing their website (it is good if they have one) or contacting their sales reps.
Industry Experience & Testimonials
Hiring a technology vendor is usually a long-term obligation. It is therefore best to partner with a provider who has enough experience in your industry and has been testified by its previous customers. A vendor who has previously helped businesses like you with their IT requirements is likely to understand your business processes and technology specifications well. Additionally, look for any testimonials, reviews and feedback of previous customers. Prior domain experience and positive feedback are essential factors as they establish reliability and credibility about a vendor's quality.
Pricing Models
An investment in IT services is a critical business expenditure and must be done wisely. Different service providers offer different pricing models like per-device pricing, per-user pricing, al a carte pricing, all-you-can-eat pricing and more. Before you sign the deal, you must understand which model suits you the best. You can take help from expert IT consultants to identify an ideal pricing mix and go for a model that can satisfy your IT needs cost effectively.
Proactive Management
You need a provider who's not just there to troubleshoot your IT glitches but is proactive enough to take measures that prevent technology errors so you can carry business operations smoothly. A proactive IT service provider is one who can identify a problem before it occurs, react without any delays, fix issues immediately and remotely monitor your systems in real-time so that any fire can be put out before it affects your business processes.
Strong Security
With data breaches on an all-time high, the last thing you want is to end up losing your mission-critical business data to some bugs. Data security should be one of the most primary factors to consider while hiring a third-party IT vendor. An ideal IT service provider should not only be able to offer you new-age IT solutions at affordable prices, but should also be able to detect IT risks, prevent data breaches and fight them in case of adversities. It is advisable to look for a partner with proven information security and information systems certifications to its credit.
It is crucial to find the right IT vendor for your business requirements, because it is a long-term commitment and a lot rides on how well your IT requirements are catered. Whether you're thinking of revisiting your IT strategy by hiring professional experts or outsourcing your IT needs for the first time, consider these key factors before you select your ideal IT service provider.