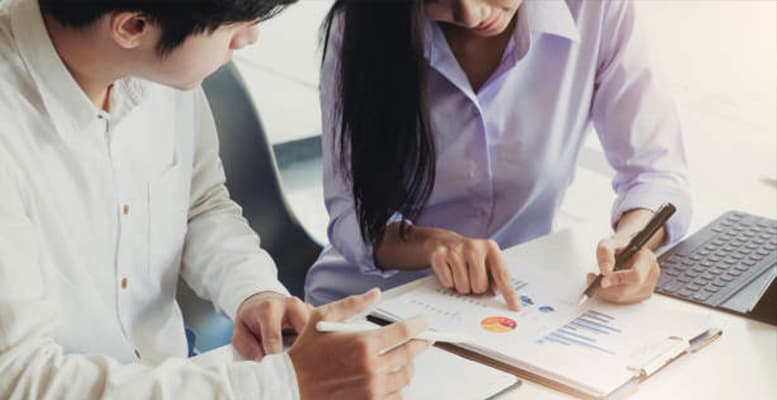 One of the prime concerns of most companies today is whether or not to hire a third party to manage their regular day-to-day IT operations. In this rapidly advancing IT world, companies find it challenging and complicated to have their own internal IT departments managing everything so that they can take better advantage of technology. Organizations are conscious that their IT staff invest a significant portion of their time on everyday routine support activities, rather than focusing on creative thinking and offering innovative approaches to achieve business goals. At this pace, organizations often struggle to maintain their operations at optimal efficiency.
The inability to keep up with technology merely holds back the business' efforts to expand. That's where the need to adopt Managed Services (MS) comes in. Managed Services – a core outsourcing business model is a hotspot for a significant percentage of today's IT companies. Managed services are usually preferred by organizations, as it helps bridge gaps and facilitates businesses to resolve hurdles. Adoption of managed services will add value to companies by cutting costs and enriching the efficiency of their operations. MS is on the rise as enterprises pursue a more proactive approach to achieve improved performance and sustain their competitive advantage.
What are Managed Services and their Benefits
Managed IT Services refers to a method of delegating specified business processes and IT operation responsibilities to a qualified third party organization known as Managed Service Provider (MSP) to improve operations and optimize costs. MSPs are skilled at handling business IT systems. MSPs continuously monitor, transform and operate business operations in exchange for a flat fee for the delivery of their services over a fixed time, ensuring that they comply with all company regulations and business demands at all times. Managed services enable a business to focus on its core functional areas, thereby increasing its competitiveness and performance in its target market.
Top reasons to adopt Managed Services
Managed Services usually offer contractually defined services to clients, who share a long-term relationship with the service provider. The concept of managed services works exceptionally well with processes, staff and environments that are expensive to maintain and are not strategic differentiators.
So, Let's focus on some of the significant reasons for understanding why this business model should be adopted.
Managed Services:
Offers better-purported value to clients
Most importantly, Managed services relieve the vital IT workforce from regular operations management and help them to concentrate more on strategic initiatives and core business competencies. The business leaders enjoy great peace of mind by outsourcing IT services as it provides them with the room to plan for potential businesses. Working with an MSP will ensure that the organization minimizes the risks associated with maintaining customer data and other confidential information.
Better cost management
Managed services typically charge a fixed monthly fee for subscription-based services, and it lets the business estimate the cost effectually while budgeting. For some instances, this could turn cheaper than the equivalent cost of hiring in-house staff, because MSPs offer comprehensive, controlled services that cover everything from alert to problem-solving. MSPs also provide round-the-clock coverage and businesses do not have to pay overtime costs if they need to provide 24/7 assistance to remote users.
Increases operational efficiency and profits
Clients achieve improved efficiency by using a managed service with reduced downtime. In the hands of managed services, organizations run their IT efficiently with fewer problems and productive solutions as they face and workers experience less interruption due to IT failures in the corporate network and equipment, thereby increasing their efficiency. Managed services are highly proactive in their ability to detect and address issues before they impact business, thus helping to improve productivity and maintain business continuity.
Bridges the Skill Gap
Often the existing staff of an organization may not be acquainted with new technology or may not be adequately capable of managing maintenance checks, upgrades and repairs. Managed services can support growing enterprises that can not afford to hire additional permanent staff for their IT systems at every stage of growth by providing essential resources at affordable rates. Managed services can meet potential needs as they enable the in-house strengths of the client to be enhanced with the expertise of professional consultants to deliver customized operations.
Manages competitive threats
Managed Services through proactive means aim at maintaining the technology in excellent condition, ensuring optimum IT system efficiency by proactively addressing issues before they become long-term issues. Companies can alleviate risks and keep up with cutting-edge technology by taking advantage of managed service experts. Professionals in charge of your IT operations are always up-to-date on the latest technologies, developments and processes to ensure that the network remains smooth and efficient in the future.
We may infer from the above factors that managed services are more scalable, predictable and flexible, bringing higher profits to the organization. The overall impact of all these benefits is that it makes your job easier, giving you tranquillity so that you can concentrate more on future business plans. With a professional service provider like Estuate, you can implement advanced and emerging technologies to improve business processes. With deep expertise in state-of-the-art technology, our expert IT consultants can help you meet a wide range of IT requirements while optimizing costs, reducing risks and ensuring a faster return on your IT investment.