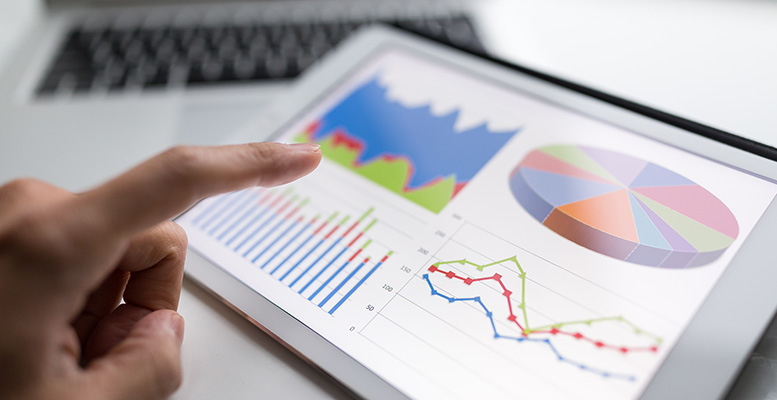 We produce an overwhelming amount of data every day, roughly 2.5 quintillion bytes. According to an IBM Study, 90% of the world's data has been created in the last two years. It was perhaps the beginning of the "big data era" everyone talks about. Today, this big data is driving business operations and reshaping industries. Retail is one of the most widespread and dynamic industries around the globe. It is also the industry that has benefited the most from analytics; the greatest by-product of big data.
But why do retailers need analytics? Retailers face cut-throat market competition. Keeping up with industry trends is essential to stay ahead in the race, especially in this omni-channel business space. Also, as a customer-centric industry, retailers are constantly under the pressure to serve customers better and retain them for longer periods. And, it's not so easy to satisfy customers and match up to all their expectations.
Retailers therefore need analytics to be able to understand business information better, gain meaningful insights and overcome these challenges by making data-driven decisions.
Retail analytics is the process of studying retail business information and providing actionable insights on the various critical aspects of retail, such as supply chain, inventories, customer demands, and more.
Top business houses are already leveraging analytics for retail success and making the most of it. Here are the 5 best reasons you must consider investing in retail analytics, if you haven't already.
Consumer Behavior Insights
Analytics allows retailers to study consumer behavior and understand their buying patterns. This is perhaps the biggest reason why retailers are investing in big data analytics. A study conducted in the US reveals that while 96% people search for products online, 65% purchases are actually done offline.
Consumer behavior insights enable retailers to understand why these things happen and offers a solution to improve sales. It is especially a boon for e-commerce businesses, where heaps of customer details, such as most searched items, items added to cart, abandoned cart items, etc. are easily accessible.
Marketing Strategies
Effective marketing is when you hit the right target using the right channels. Retail analytics helps marketers strategize their activities efficiently based on consumer behavior patterns and run profitable campaigns. As much as 13% retailers have already adopted "digital first" as their preferred marketing strategy.
For instance, a family apparel store owner would be interested in knowing where his millennial customers are most active and which channels are best to approach middle-aged customers for a festive offer. Analytics helps with such minute details and helps pick the right campaign for every customer group.
Personalized Offers
Customers love attention, and offering personalized deals is a great way to show your customers that they are important. 75% consumers are more likely to buy from a retailer that recognizes them by name, recommends options based on past purchases.
But the trick lies in offering personalized deals to the right customer at the right time. Analytics helps businesses track down transaction histories and consumer preferences. It indicates what the customer wants, and allows retailers to offer similar choices at affordable rates, closing sales most effectively.
Store Optimization
Although omni-channel retail is the new trend now, 49% consumers still go for in-store shopping because they prefer to touch, feel or try a product before buying. One of the biggest advantages of adopting retail analytics is that it helps in streamlining not just online retail operations, but also helps boosting brick-and-mortar store performances.
It helps retailers analyze minute details like how often a customer visits the stores and how long he stays in which section and making further sales easier. With the help of analytics, it is also possible to stock up sufficient inventories based on consumer demands and market trends.
Customer Satisfaction
9 out of 10 customers like to shop at stores that offer free delivery. Whereas, 42% of customers rely on user reviews before buying a product. Customer satisfaction is the key catalyst behind retail success.
By using analytics, retailers are able to offer the customer exactly what he wants and engage him most effectively. This in turn helps in building a positive brand image, gaining trust and developing long-lasting retail relationships.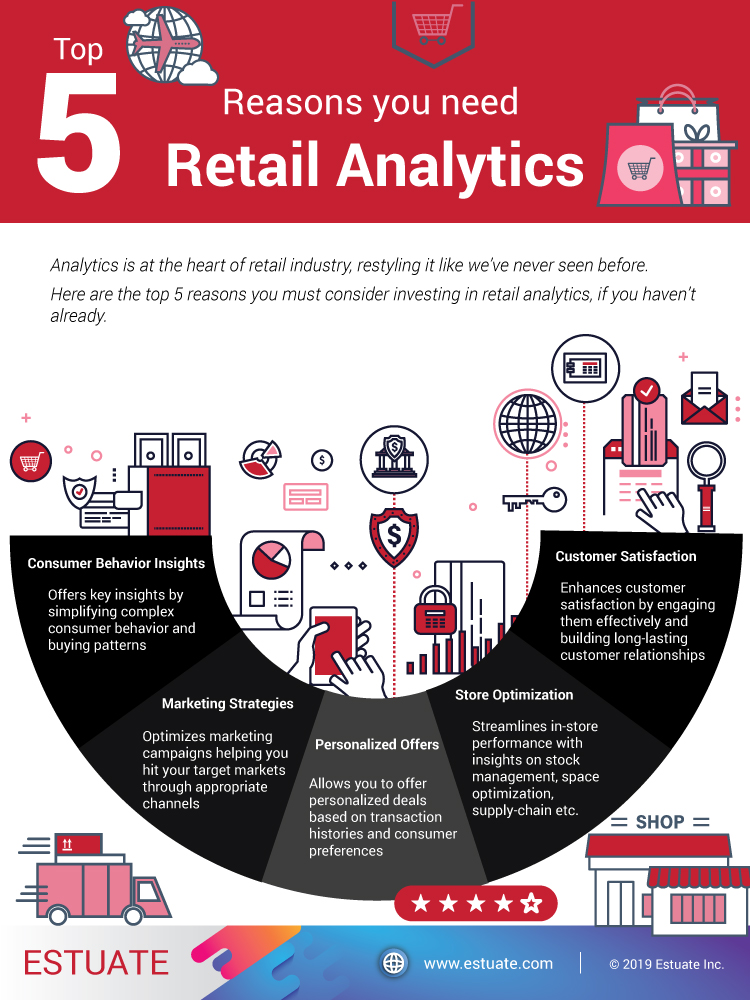 All in all, it is important for all businesses across all industries to understand that this is not just the era of big data, but also the era of "Analytics of Everything", where analytics is everywhere, the powerful driving force behind successful businesses. There are more reasons to adopt analytics than to avoid it. It is probably the best decision to adapt retail analytics at the earliest; before it becomes an absolute must.