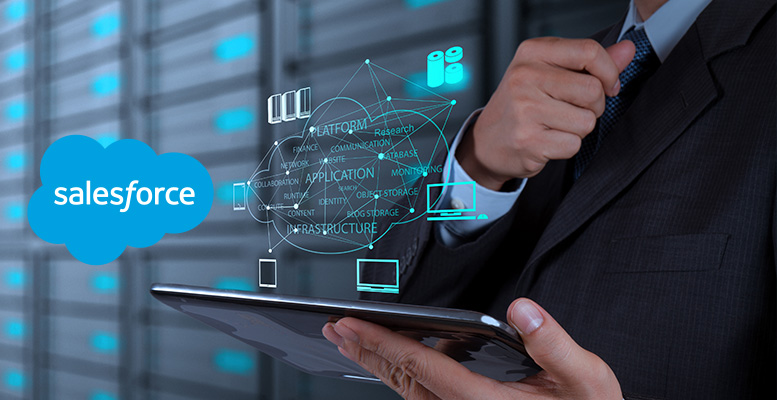 Salesforce is a cloud-based CRM solution tool that brings enterprises and consumers together. It is one such widely recommended Customer Relationship Management software for business as it offers seamless integration with other business applications such as Marketing, E-commerce, ERP, Supply chain, and so on.
Salesforce integration plays a significant role as its integrated CRM platform benefits firms in delivering enhanced and customized products as per customer expectations. It offers powerful products to boost marketing, sales, IT and other various services.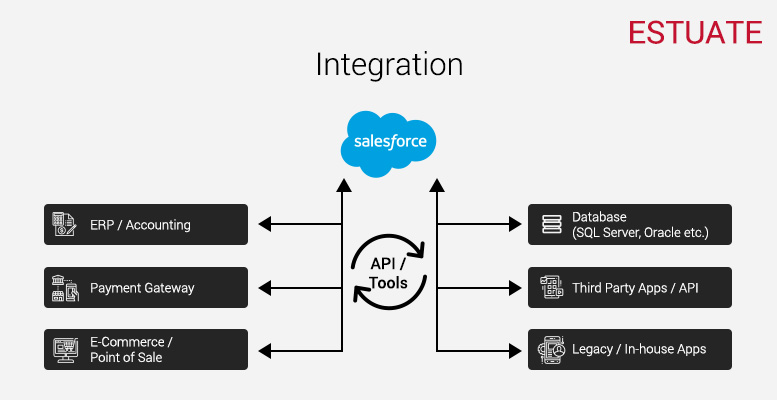 Features of Salesforce Integration:
Online Fundraising

– Salesforce integrated CRM and fundraising solutions play a key role in informing the fundraising strategy of your organization. With the seamless fundraising data flow into the CRM, you can offer targeted fundraising opportunities and improve the organization's strategy.
Data Virtualization: Salesforces lets you access and manage customer data proactively. Virtualization provides powerful ways to aggregate and collaborate data from different sources from a single location. It brings data from diverse systems in sync and presents a consolidated view of your customer.
Data Management: It is easy to integrate salesforce with external points or apps as its Platform uses open APIs such as REST and SOAP. Huge amount of data load and deletion can be managed through these API effectively.
Platform Events: Salesforce Platform Events presents custom notifications between salesforce and other external sources that are secure and scalable. These powerful platform events enable you to centralize integration and relate changes accurately with other systems.
Salesforce Connect

–This tool enables simple and easier access to backend legacy data into the Salesforce environment. This powerful tool accelerates processes and helps in transforming firms from financial services to retail.
Benefits of Salesforce Integration
Sync-Up your enterprise data for better judgments- Integrated data enables your management team to make better business decisions to achieve a competitive edge.
Accelerate Salesforce CRM acceptance: Integrated systems for customer 360-degree data view, lets salesforce users view the accurate data they require.
Automate your business operations to produce faster results.
Through Salesforce Integration, organizational performance is gaining new heights. It ensures that the same data is available in all applications and saves valuable person-hours by removing the need for human intervention to copy and paste the data. It increases accuracy and reduces human effort which in turn improves enterprise productivity. It helps enterprises build a stronger base for customer service and maintain a long-lasting customer relationship.
Integrating different but related business systems help organizations achieve greater levels of operational consistency, efficiency, and quality.