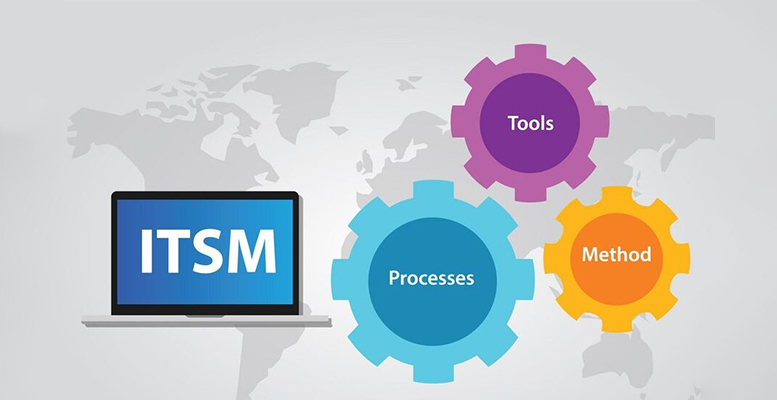 In today's fast-changing technological world, companies must keep pace with emerging innovations, adding value to their business and offering improved customer service. Today, ITSM has become quite crucial for businesses, similar to ever-changing technology. It is more important than ever that IT organizations embrace ITSM to align themselves with customer needs and provide exceptional, low-cost service delivery. Enterprises need state-of-the-art IT technologies, which help achieve their job performance, automate IT processes and recognize problems within an established system to control the availability of resources and improve customer service.
IT Service Management (ITSM) is now the most prevalent paradigm for IT resource management. ITSM offers a streamlined, process-based IT management approach, which emphasizes delivering business value by establishing and managing IT services that help and facilitate profit-making business functions. IT service management is a way of implementing, maintaining, and providing IT services to meet an enterprise's needs. It ensures that the resources, processes and technologies are adequately integrated to produce value. Efficient ITSM enables IT to consider and implement justifiable enhancements that have a tangible impact.
Need for ITSM
Information Technology Service Management (ITSM) is the collection of processes and practices often used by IT organizations to manage IT services during their life cycle. ITSM aligns the priorities and practices of the IT organization with those of the business. ITSM lowers IT costs, allowing companies to get the most out of their IT investments. It standardizes processes using a more formal documentation framework, mitigates different risk forms, including monitoring of financial costs, and improves management. Every company, regardless of size, is engaged in IT service management in some way because it ensures that incidents, service requests, issues, changes, and other facets of IT services are handled in a seamless manner.
Importance of ITSM in Business
One of the main reasons for implementing an ITSM system by businesses is to improve the overall quality of its service delivery. From a business standpoint, ITSM aids management in better understanding IT's business impact, requirements, and cost-cutting strategies. ITSM lowers organization risks, decreases employee dependence, and enables sustainable and productive operations. An ITSM approach fills the void between expectations and assists companies in their transformation. A good ITSM encourages standardization and continuity in terms of resources and procedures, which helps businesses to be more agile and responsive. Another critical function of ITSM is to oversee a company's processes and IT activities to ensure compliance with various regulations.
Here are the key reasons why IT organizations implement ITSM
Customers can self-serve and self-help with ITSM
The ITSM provides a self-service platform that allows users to quickly access problem-solving information through a knowledge base. ITSM self-service offers consumers an incredibly cost-effective route to resolving well-understood IT incidents or addressing basic requests without needing assistance from initial IT operators. ITSM allows businesses to build and manage a repository of all available resources that can be accessed at any time. Self-service improves operational performance, lessens manual workload, and reduces the time and cost of handling IT incidents.
Business processes in ITSM are centralized and optimized
ITSM is a process-oriented approach to IT management aimed at aligning the IT organization's service delivery activities with the needs of the market. With proper IT service management, everyday operations within the organization can be streamlined and centralized. The centralization and optimization of service management processes allow information systems departments to better track their operations and achieve substantial efficiency gains.
ITSM adds strategic value by automating key processes
ITSM software systems help improve IT management through the automation of key processes. Automated workflows replace inefficient manual processes with more effective, compliant, and safe operations. With the implementation of ITSM, IT departments now have automated reports and key performance indicators (KPIs) to track and assess the performance of their IT services. Automation services allow business managers to adapt, design, and control workflows without any coding, thereby saving time and money while improving quality and consistency.
Companies must strategize and evolve in response to market competition in order to provide a unique experience to their customers and add value to their businesses. Companies can improve their productivity by using advanced IT services, which allows them to better leverage their resources and become proactive while concentrating on better service quality and goal achievement. It should be known that with the aid of a good software solution, the ITSM implementation is much simpler. So, if you're excited to revolutionize your business with ITSM, we suggest starting with Zendesk ITSM, a fantastic tool based on ITIL best practices