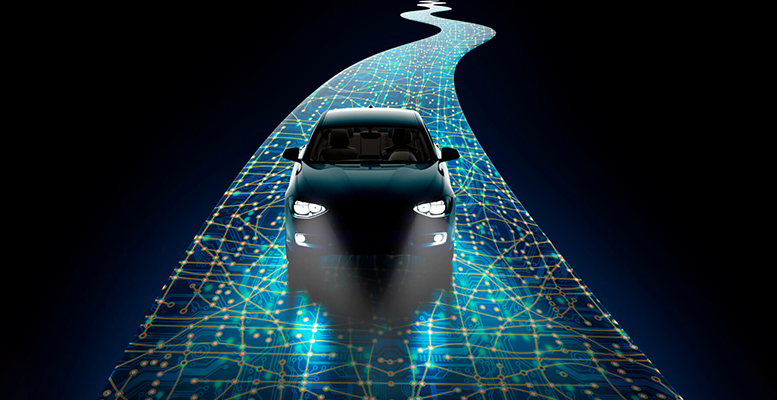 They say, what the ingenuity of assembly line once did for large-scale production, test automation did the same for today's software industry: it has matched deployment to the speed of development. From the choice of the testing tool to the framework you use, automation plans and strategies have become a part of today's key business decisions.
And, there is a good reason why: assured application quality is the hallmark of robust digital journeys. In today's age of Agile and DevOps, testing as a service has indeed caught on in the IT industry.
However in the face of myriad IT solutions in the market, you as the decision-maker must choose the automation strategy that is tailor-made for your business needs.
What Makes Good Automation Testing Great?
One word: Customization.
Easy and reliable testing with the right choice of framework & tool has always been a staple for releasing effective software products. In the light of digital transformation, certain additional points must be kept in mind before you freeze on the strategy to meet your testing goals:
Automation is Not Automatic
As Forrester puts it, testing is an integration of people, processes, and technology. To match the speed of the digital ecosystem, continuous testing must be an integral part of your test automation strategy. Innovate, test, release, and repeat.
However, actualizing automation and scaling it optimally require the right human ingenuity working in the backend. At the day end, an automation test plan is something greater than the automation testing tools or the framework you choose; it is only as smart as the humans who help build it.
Meet your client demands of quality at speed, while best-in-class developers fulfill their CI/CD pipelines for you.
One Test Solution May Not Fit All
Modern industries are greatly impacted by the advent of digital transformation, cloud, AI, and RPA among others, and so automatically are their testing requirements. However, traditional testing needs as in legacy systems, regulatory compliance, and security would always be a necessity. So, it is imperative to bridge the old with the new, separate the hype from reality, and prioritize those tests that are quintessential for your business.
And, this is exactly where a customized test automation strategy comes in with a business-specific plan in tow.
The Problem of Multiple Tools
With regards to the many automation testing tools available in the market today, testing success necessitates identifying the right tool which can serve your business demands. The choice of tool is an integral function of your application, its technology stack, test requirements, and license cost among others.
Open-source tools like Selenium and Appium are among the top choices for their free access and the ability to customize advanced test cases.
A sound strategy always keys in a tool with simple architecture, which is easy to leverage and requires minimal manual intervention.
Multiple Channels mean Multiple Implementations
In the earlier phases of digital transformation, test automation plans were typically restricted to websites and web applications. However due to the current wave of mobile revolution, businesses are increasingly accessing customers via mobile software applications (like e-commerce, subscription plans, e-bill payments, etc.)
This makes testing mobile apps (across diverse configurations and latest & legacy app versions) as important as their web counterparts. Your overall automation strategy must be customized to factor in all the channels on which you operate.
Scalability Determines Sustainability
What will it mean for you if testing cannot be scaled as per need? Zeroing on relevant tests and deciding which ones should be automated is critical for your business. Taking an initial ad-hoc test approach is still feasible but as your software and test cases grow in size, testing needs to scale up in accordance.
Aim to opt for a plan that expands your test environment while not compromising on the test execution speed; keep meeting business goals on the go.
Don't Choose the Best Framework, Choose the Right One
The right test automation framework is an undeniable part of a smart automation strategy. A structured framework helps in increasing reusability of test components, thereby increasing test speed & reliability, cost-efficiency, and overall ROI.
There are many frameworks in the market like open-source, commercial, and heavyweight. For niche projects, custom frameworks can also be developed.
Choose a framework that suits your testing requirements the best, and in turn, boosts your digital journey.
Scriptless Stands for Seamless
Scriptless Test Automation (STA) is on the industry top list today. This easy-to-use technique helps manual testers generate automated test cases for different scenarios and test the core features of a product. Use of this approach does not require learning any new skill at all.
Apart from reducing the time required for automation, STA is also flexible enough to satisfy increasing testing demands. Rise in productivity and fall in cost follow suit, and unparalleled speed to market becomes a reality.
It is good to make sure that your testing strategy is inclusive of STA.
Summarily, sound planning and a solid foundation for test automation are central to the digital transformation of businesses. With an influx of advanced automation testing tools, frameworks and plans, choosing the test automation strategy best suited for your digital journey can be confusing at times.
So as you scale up your operations, team up with a QA and Test Automation solution partner who can ably customize an automation plan for you.
Estuate has the Best-in-Class QA and Test Automation Plans
We are powered by a large pool of experts and advanced automation testing tools like Jmeter, Selenium, and Python. Our well-defined cloud QA and test automation strategy bring to you:
Detailed analysis of your testing demands
Studied selection of the ideal automation testing tool for you
Continuous partner support for successful automation implementation
Real-time analysis of test performance with easy-to-use reporting tools
Test automation training to your software development teams for continued seamless services
So if you want experts to help you with your test automation, we're here to help.
What's your take on automation testing? Do you think a planned test automation strategy can act as a big push for your digital journey?